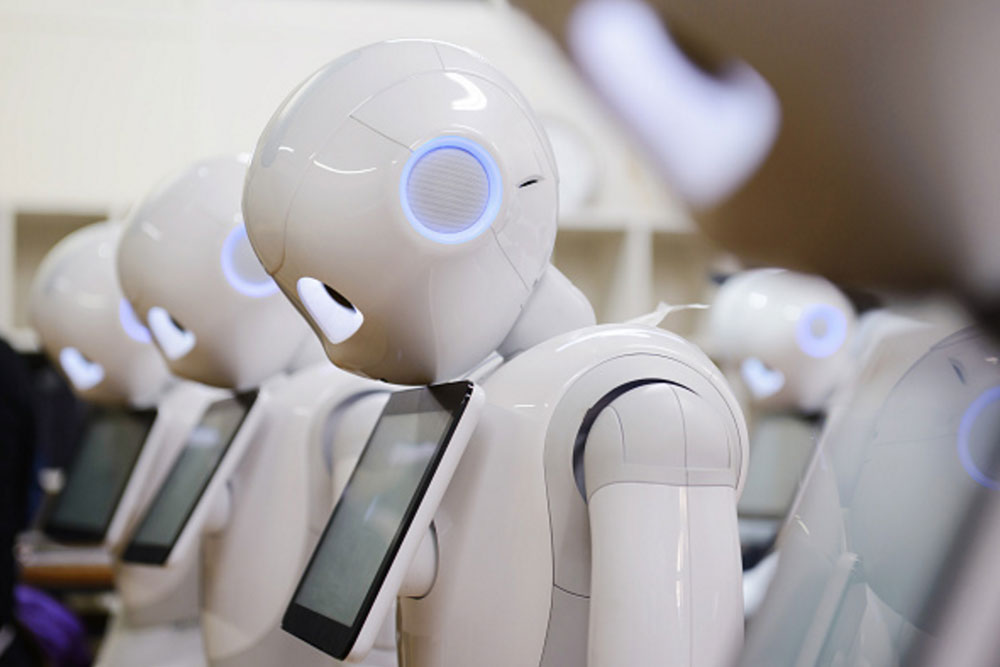 SoftBank's Pepper humanoid robot operation (a joint venture with Foxconn, Alibaba and SoftBank) has incurred a big $274 million loss while Asia more than doubled the amount of funding for tech startups thus far in 2017. No one ever said VC funding was for the faint of heart.
The Ups
According to PwC and CB Insights, venture capital investments in Asia in the first six months of 2017 totaled $28.8 billion. VC investments in North America for the same period totaled $18.4 billion.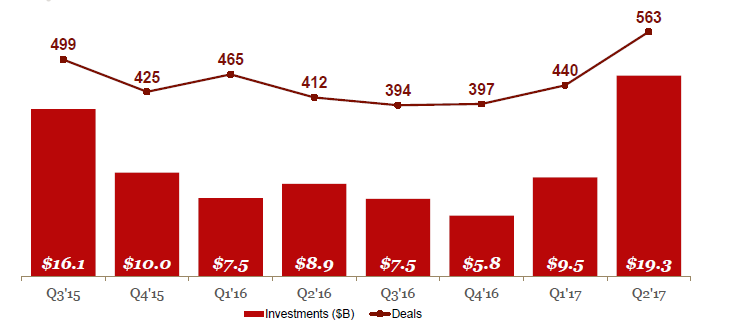 CB Insights reports that 45% of all dollars invested in tech in 2017 went to Asian firms.
Largest deals in Asia so far this year included Didi Chuxing raising $5.5 billion, One97 Communications ($1.4 billion), GO-JEK ($1.2 billion), Bytedance ($1 billion) and Ele.me ($1 billion).
Largest deals in North America in the quarter included San Francisco-based Lyft – which raised $600 million, Outcome Health ($500 million), Group Nine Media ($485 million), Houzz ($400 million), and Guardant Health ($360 million).
The number of deals around the world, as shown in the chart above, remains heavily in the West. Almost every day the news reports another fund being set up to invest in one area of tech or another. For example, Toyota Motor Corp today announced a $100 million fund (Toyota AI Ventures) for AI and robotics startups and have already made some initial investments. The first three are for a maker of cameras that monitor drivers and roads, a creator of autonomous car-mapping algorithms, and a developer of robotic companions for the elderly.
The Downs
Nikkei Asian Review reports on SoftBank Robotics' $274 million loss which they attribute to the Pepper humanoid robot joint venture with Alibaba and Foxconn. The subsidiary was established in 2014 and began consumer sales of Pepper in June 2015 and business sales that October.
"Although the company does not release earnings, it recorded sales of 2.2 billion yen and a net loss of 11.7 billion yen in fiscal 2015, according to Tokyo Shoko Research. That is markedly worse than the 2.3 billion yen net loss from fiscal 2014. 'Pepper is unprofitable because of its relatively low price for a humanoid robot, costing just 198,000 yen ($1,750), which cannot cover development costs.'"
A SoftBank PR statement said that they will increase corporate sales and improve earnings through related businesses such as apps and content and that sales are good.