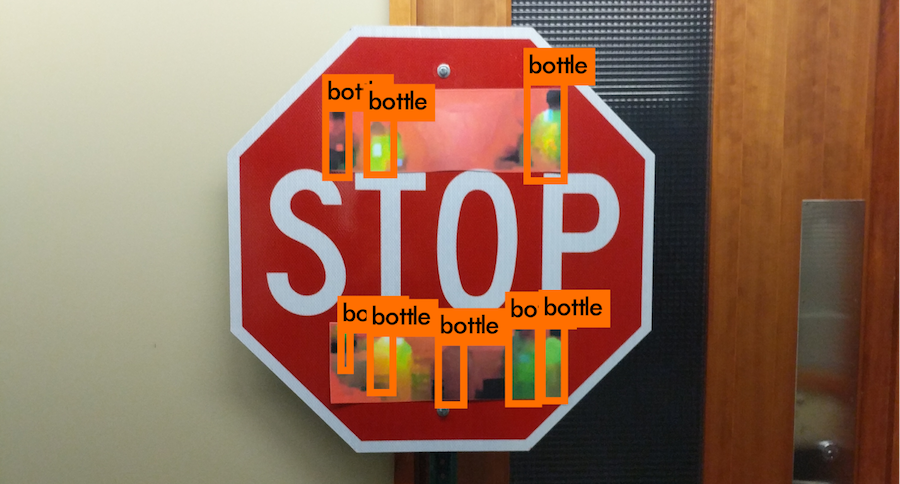 By Ivan Evtimov, Kevin Eykholt, Earlence Fernandes, and Bo Li based on recent research by Ivan Evtimov, Kevin Eykholt, Earlence Fernandes, Tadayoshi Kohno, Bo Li, Atul Prakash, Amir Rahmati, Dawn Song, and Florian Tramèr.
Deep neural networks (DNNs) have enabled great progress in a variety of application areas, including image processing, text analysis, and speech recognition. DNNs are also being incorporated as an important component in many cyber-physical systems. For instance, the vision system of a self-driving car can take advantage of DNNs to better recognize pedestrians, vehicles, and road signs. However, recent research has shown that DNNs are vulnerable to adversarial examples: Adding carefully crafted adversarial perturbations to the inputs can mislead the target DNN into mislabeling them during run time. Such adversarial examples raise security and safety concerns when applying DNNs in the real world. For example, adversarially perturbed inputs could mislead the perceptual systems of an autonomous vehicle into misclassifying road signs, with potentially catastrophic consequences.
There have been several techniques proposed to generate adversarial examples and to defend against them. In this blog post we will briefly introduce state-of-the-art algorithms to generate digital adversarial examples, and discuss our algorithm to generate physical adversarial examples on real objects under varying environmental conditions. We will also provide an update on our efforts to generate physical adversarial examples for object detectors.