You know robotics has 'made it' when Silicon Valley Bank (SVB) is reporting on it. Just five years ago, SVB barely had a hardware division, let alone a robotics and frontier tech team. This report itself shows the maturity of the field of robotics, and that's also one of the key takeaways. There may be fewer deals in robotics, but the deals are getting bigger, as consolidation in new robotics markets starts to happen.
"Robotics is the latest advent in the multi-century trend toward the automation of production. The number of industrial robots, a key component of Industry 4.0, is accelerating. These machines are built by major multinationals and, increasingly, venture-backed startups.

As the segment continues to mature, data are coming in that allow founders, investors and policymakers to establish a framework for thinking about these companies. In this special sector report, we take a data-driven approach to emerging topics in the industry, including business models, performance metrics and capitalization trends.

Finally, we zoom out and consider how automation affects the labor market. In our view, the social implications of this industry will be massive and will require continuous examination by those driving this technology forward."

Austin Badger, Director of Frontier Tech Practice at Silicon Valley Bank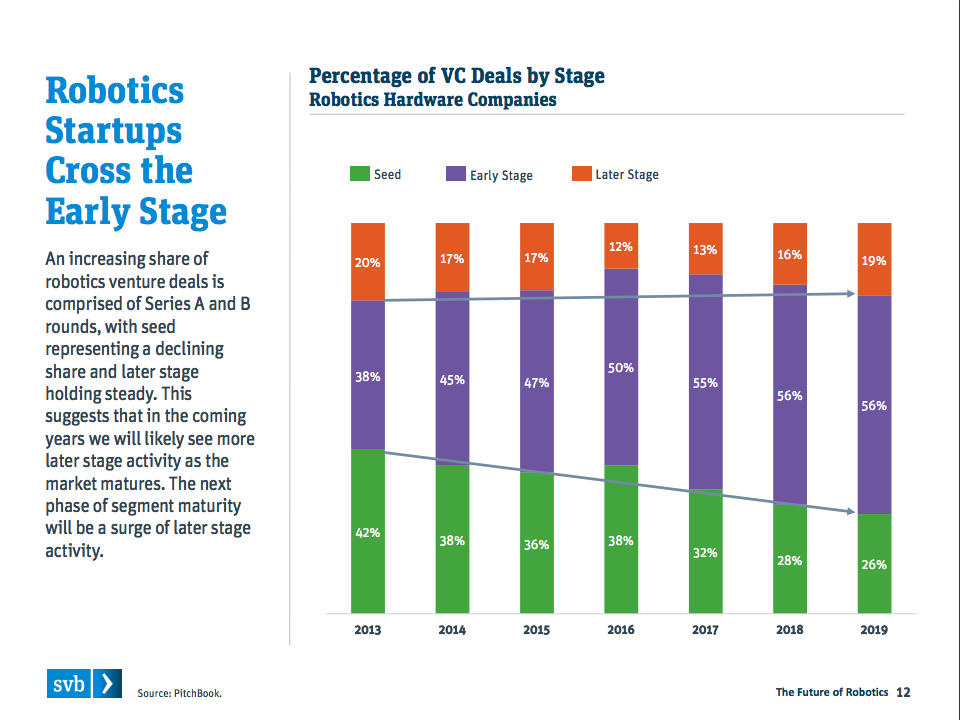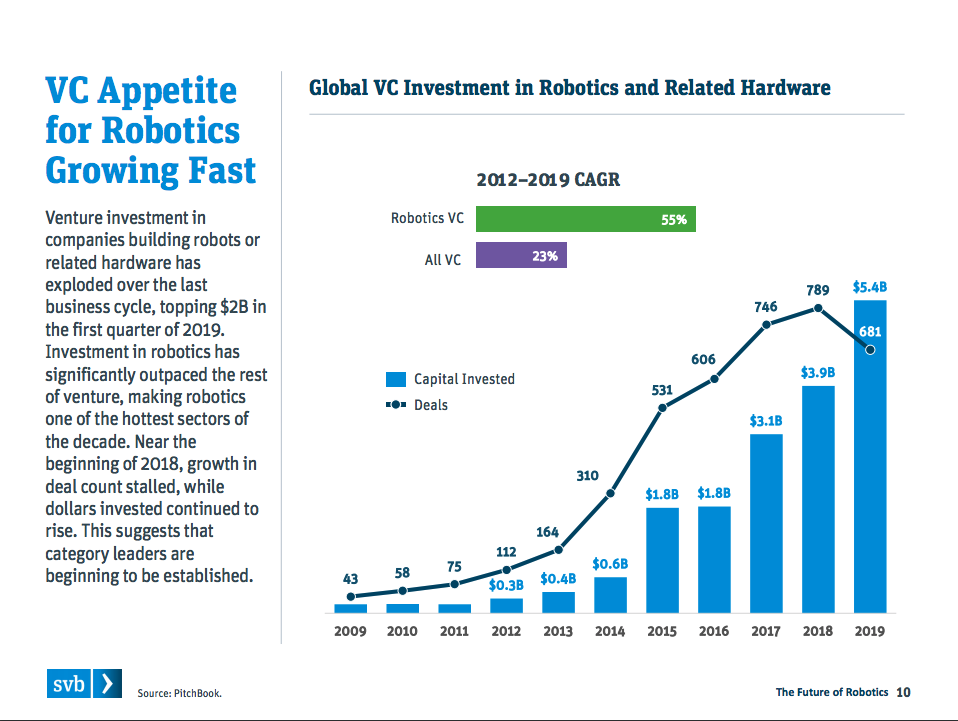 Beyond the startup funding information though is valuable assessment of the economics of automation, from the shift from CapEx to OpEx and ARR, to the shift from automation to productivity to wealth creation. While it's clear that automation increases wealth and productivity, there are still justifiable fears that automation will reduce labor opportunities. At the same time, it's going to be primarily an issue for the developing countries that are currently serving as cheap labor for the world's on-the-move manufacturing facilities.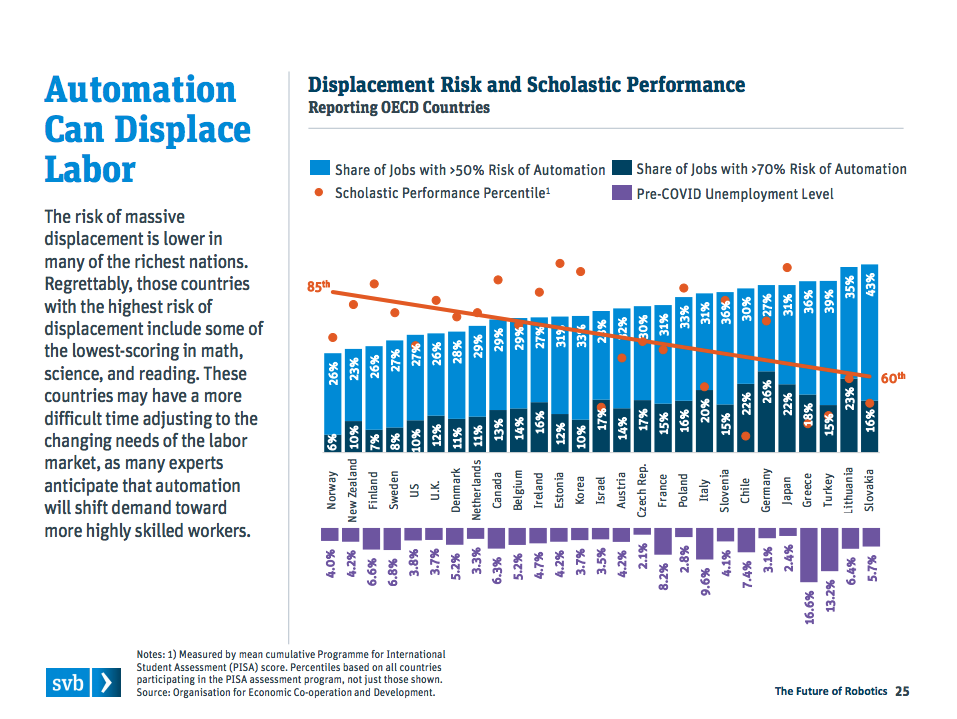 Silicon Valley Robotics works closely with Silicon Valley Bank to help startups grow. SVB participates in our In-Depth Networks and Forums. You can download the SVB report "The Future of Robotics" here: https://www.svb.com/trends-insights/reports/the-future-of-robotics