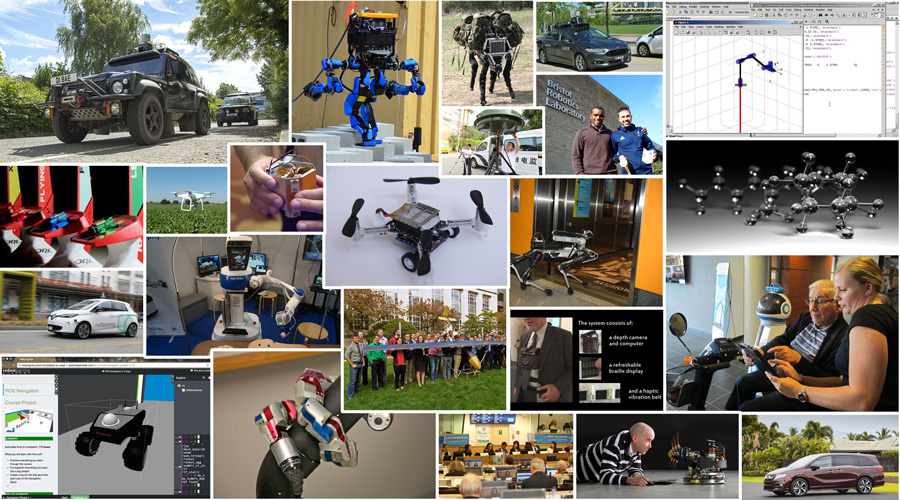 A quick, hassle-free way to stay on top of robotics news, our robotics digest is released on the first Monday of every month. Sign up to get it in your inbox.
Robots, drones and AI in action
Let's kick off our June review by looking at some great new robotics research and development in action: Inspired by arthropod insects and spiders, Harvard Professor George Whitesides and Alex Nemiroski—a former postdoctoral fellow in Whitesides' Harvard lab—have created a type of semi-soft robot capable of standing and walking. The team also created a robotic water strider capable of pushing itself along the liquid surface. The robots are described in a recently published paper in the journal Soft Robotics.
And in news from the garden shed, Franklin Robotics has launched a Kickstarter campaign for Tertill, their solar-powered, garden-weeding robot. Tertill lives in your garden, collecting sunlight to power its weed patrol, and cutting down short plants with a string trimmer/weed whacker with almost no intervention required. Available for about $300USD, the fully autonomous Tertill is the first weeding robot available to home gardeners! Check out the video below.
You may have heard that humankind lost another important battle with artificial intelligence last month when AlphaGo beat the world's leading Go player Ke Jie by three games to zero. AlphaGo is an AI program developed by DeepMind, part of Google's parent company Alphabet. Last year it beat another leading player, Lee Se-dol, by four games to one, but since then AlphaGo has substantially improved. Ke Jie described AlphaGo's skill as "like a God of Go". But AlphaGo will now retire from playing Go, leaving behind a legacy of games played against itself. These games have been described by one Go expert as like "games from far in the future", which humans will study for years to improve their own play.
Elsewhere, Chinese education authorities have gone high-tech to catch cheaters as millions of high-school students take their "gaokao", the annual university entrance exam seen as key to landing a lucrative white-collar job. So high are the stakes and so competitive is the exam that some students resort to cheating. But not if these facial recognition drones can help it.
Meanwhile, back in the pub, students from the University of Leeds have created a robot which they claim is capable of pulling the perfect pint. The team, from the School of Mechanical Engineering, worked with local engineering company Quality Bearings, and Saltaire Brewery to come up with the concept. The robot was put through its paceswith a taste test, a consistency test and a wastage test. Check out the clip below.
At ICRA 2017, researchers from the Japan Aerospace Exploration Agency (JAXA) introduced a small robotic explorer that uses a single solid-fuel rocket to launch itself into the air. What's new is that their robot includes some braking rockets that help it make pinpoint landings, as well as a clever gyroscopic system to make sure that it flies straight as well as providing a way for the robot to get around after landing.
In other flying news, a team of MIT engineers has come up with a much less expensive UAV design that can hover for longer durations to provide wide-ranging communications support. The researchers designed, built, and tested a UAV resembling a thin glider with a 24-foot wingspan. The vehicle can carry 4.5 to 9 kg of communications equipment while flying at an altitude of 15,000 feet. Weighing in at just under 68 kg, the vehicle is powered by a 5-horsepower gasoline engine and can keep itself aloft for more than five days — longer than any gasoline-powered autonomous aircraft has remained in flight, the researchers say. Check out the Jungle Hawk Owl's maiden flight below.
Researchers from MIT's Computer Science and Artificial Intelligence Laboratory (CSAIL) are aiming to develop flying robots that can both drive through a city-like setting with parking spots, no fly zones and landing pads. In a new paper, the team presented a system of eight quadcopter drones that can do all of that and more.
And last but not least: Authors of the ICRA 2017 Best Automation Paper "UAV-Based Crop and Weed Classification for Smart Farming" wrote about their findings for Robohub. Check it out.
Policy and financing
Europe needs a "human in command approach," says the European Economic and Social Comitte (EESC). The EU must pursue a policy that ensures the development, deployment and use of artificial intelligence in Europe in favor, and not conducive to the detriment, of society and social welfare, the Committee said in an initiative opinion on the social impact of AI which 11 fields are identified for action.
Across the pond, some of the nation's leading wireless giants and drone makers offered "effusive praise" of President Donald Trump in June as they lobbied his administration to eliminate the federal regulations that stand in the way of their businesses. As part of the White House's five-day focus on technology, Trump gathered executives from those industries—including AT&T CEO Randall Stephenson, PrecisionHawk CEO Michael Chasen and a number of venture capitalists—for a morning of brainstorming sessions devoted to spurring new investments in emerging fields.
And in a long-awaited business transaction, The New York Times Dealbook announced that SoftBank was buying Boston Dynamics from Alphabet (Google). Also included in the deal is the Japanese startup Schaft. Acquisition details were not disclosed. Both Boston Dynamics and Schaft were acquired by Google when Andy Rubin was developing Google's robot group through a series of acquisitions. Both companies have continued to develop innovative mobile robots. And both have been on Google's "for sale" list.
The Drone Racing League (DRL) has announced the closing of a $20 million Series B round of financing, bringing the total amount raised to $32 million. The new round of financing was led by Sky, Liberty Media LMCA +% (owner of Formula 1) and Lux Capital, with involvement by a couple of new investors in Allianz and World Wrestling Entertainment (WWE). Investment from Allianz was expected after it was announced that Allianz signed on to become title sponsor of DRL's elite racing circuit in February.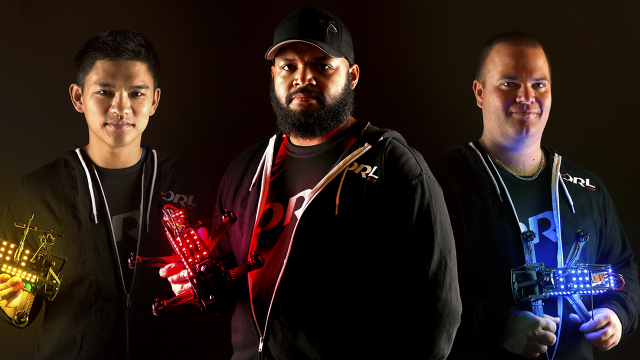 Health and medicine
Researchers from MIT's CSAIL have developed a new system that uses a 3-D camera, a belt with separately controllable vibrational motors distributed around it, and an electronically reconfigurable Braille interface to give visually impaired users more information about their environments.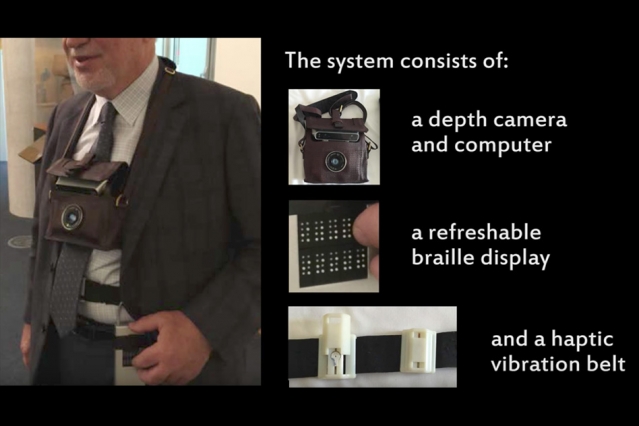 Elsewhere, a researcher at the University of the West of England (UWE Bristol) is developing a bio-inspired 'smart' knee joint for prosthetic lower limbs. Dr Appolinaire Etoundi, based at Bristol Robotics Laboratory, is leading the research and will analyse the functions, features and mechanisms of the human knee in order to translate this information into a new bio-inspired procedure for designing prosthetics.
And the medical innovations didn't stop there in June. How about Robot snakes slithering into the delicate field of heart surgery? Or a robotic doctor that can be controlled hundreds of kilometres away by a human counterpart? Getting a check-up from a robot may sound like something from a sci-fi film, but scientists are closing in on this real-life scenario and have already tested a prototype.
An aging population means the age-dependency ratio—the proportion of the elderly compared with the number of workers—will almost double from 28.8 % in 2015 to 51 % in 2080, straining healthcare systems and national budgets. The creators of one humanoid robot (below) under development for the elderly say it can understand people's actions and learn new behaviors in response, even though it is devoid of arms. Robots can be programmed to understand an elderly person's preferences and habits to detect changes in behavior: for example if a yoga devotee misses a class, it will ask why, while if an elderly person falls it will automatically alert caregivers or emergency services.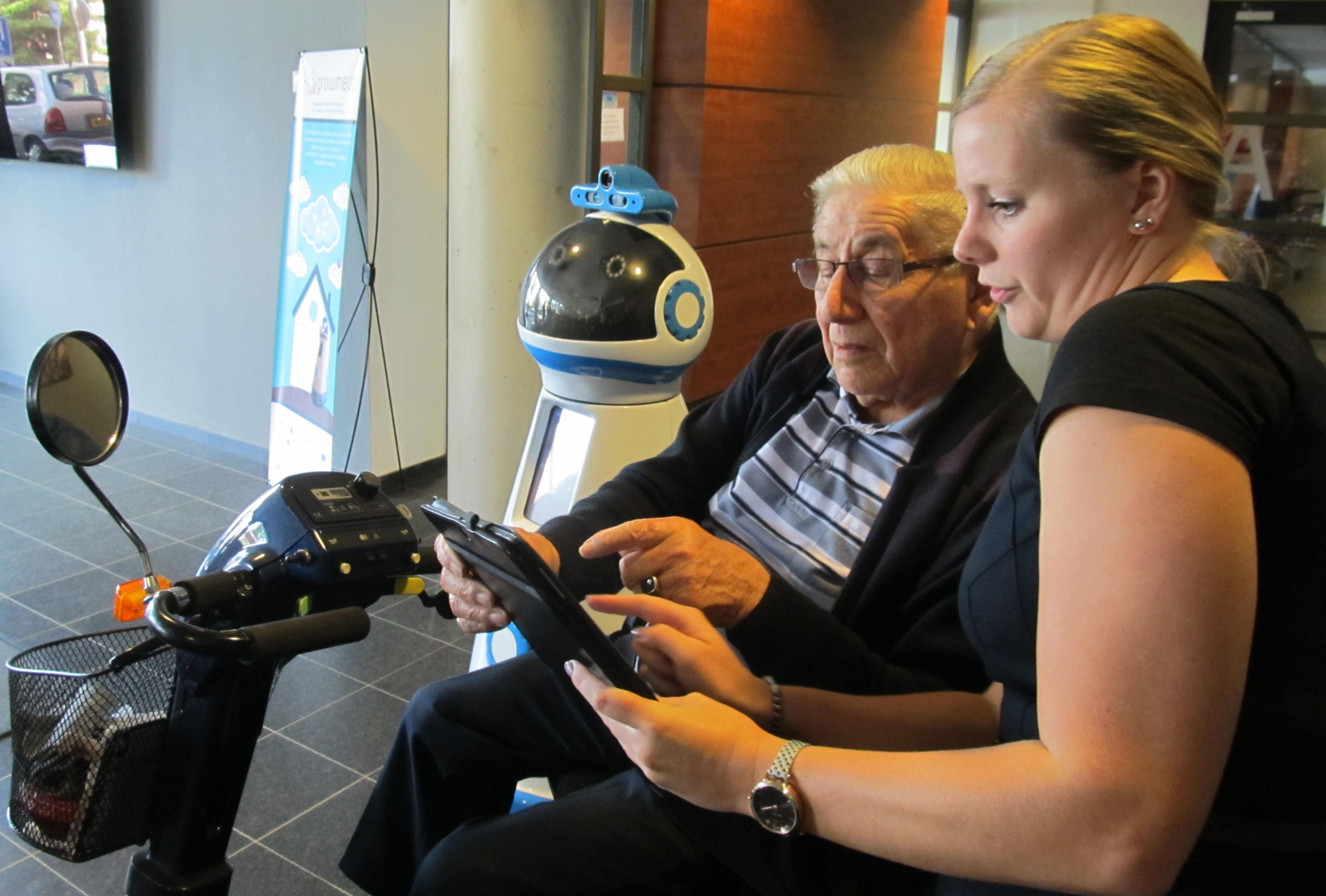 Self-driving news
June was a huge month of wheeling and dealing in the self-driving cars industry. NuTonomy, a small Boston startup that makes software for self-driving cars, has launched a research-and-development partnership with San Francisco's Lyft Inc., the second-largest ride-hailing company in the United States. It's the latest alliance between Lyft and a maker of autonomous vehicle technology, and could boost nuTonomy's efforts to become a major force in self-driving vehicles. Lyft chief executive Logan Green said the partnership "could lead to thousands of Lyft cars on the nuTonomy platform."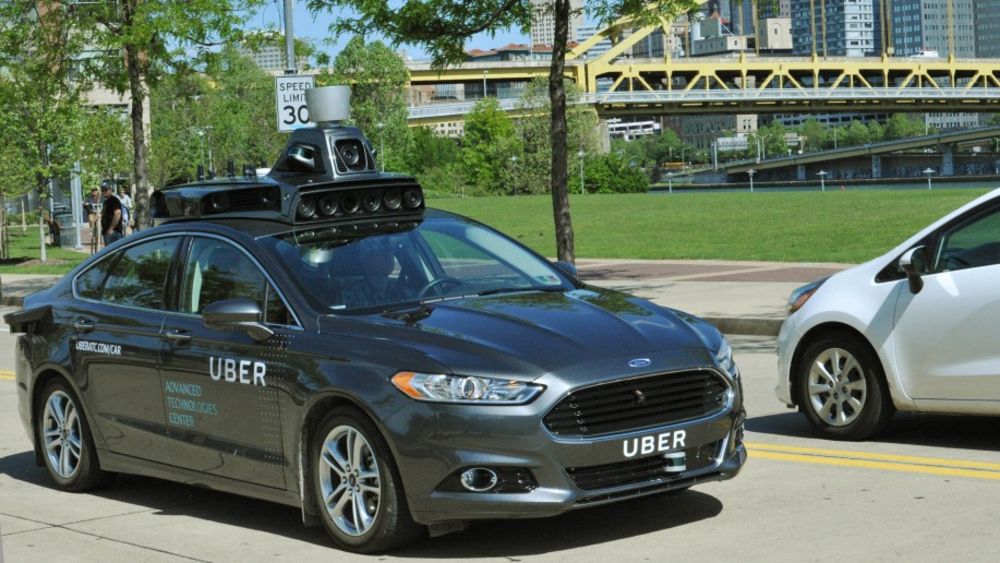 Meanwhile, competitors Uber, the global ride-sharing transportation company, named two replacements to recover from the recent firing of Anthony Levandowski who headed their Advanced Technologies Group, their OTTO trucking unit, and their self-driving team. Levandowski was fired May 30th. Eric Meyhofer and Anthony Levandowski will pick up the slack.
In other high-level firing news, Tesla Inc. has parted ways with another senior leader on its self-driving technology team, adding more turmoil to a program that is under pressure to meet the grand ambitions of Chief Executive Elon Musk. The Silicon Valley electric-car maker said Chris Lattner—head of development of Tesla's Autopilot program—left his post as after he and Musk failed to see eye to eye on some important issues during Lattner's six months in post.
Meanwhile, Waymo is done driving around the cute, steering-wheel-free autonomous cars that were introduced by Google back in 2014. In a blog post, Waymo leaders write that time has come to "retire our fleet of Fireflies" —their name for the tiny cars—and focus instead of integrating self-driving technology into other vehicles, like the Chrysler Pacifica minivans Waymo put on the road earlier this year.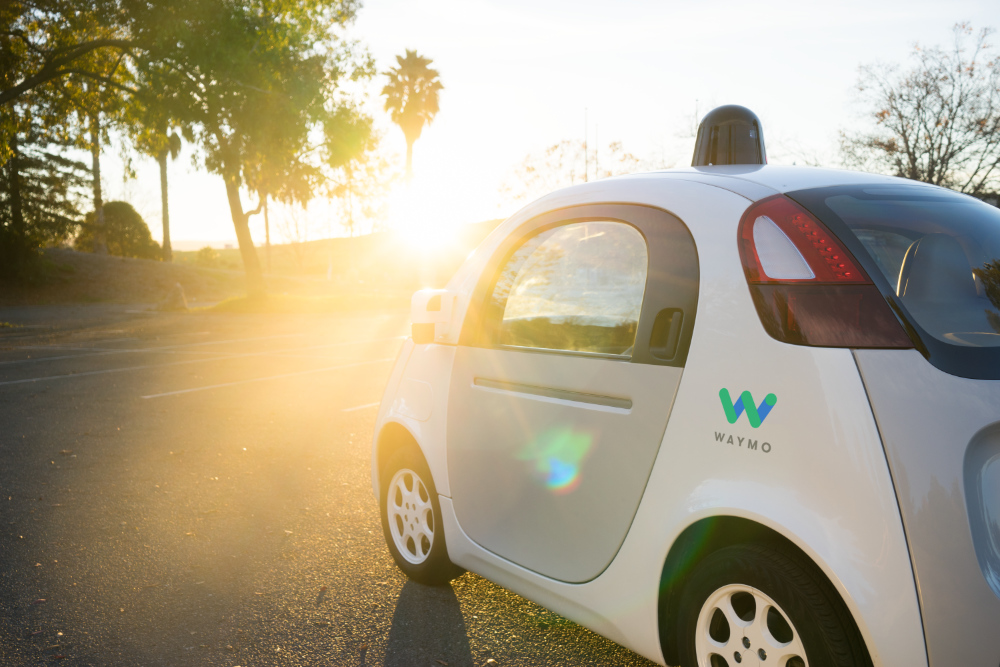 In the UK, Venturer driverless car project published results of their first trials. Venturer is the first Connected and Autonomous Vehicle project to start in the UK. The results of Venturer's preliminary trials show that the handover process is a safety critical issue in the development of Autonomous Vehicles. The first Venturer  trials set out to investigate 'takeover' (time taken to reengage with vehicle controls) and 'handover' (time taken to regain a baseline/normal level of driving behavior and performance) when switching frequently between automated and manual driving modes within urban and extra-urban settings. This trial is believed to be the first to directly compare handover to human driver-control from autonomous mode in both simulator and autonomous road vehicle platforms.
Honda was the latest automaker to commit to an ambitious self-driving car goal in June. It wants cars with SAE Level 4 autonomy on the road by 2025, CEO Takahiro Hachigo announced at a media event in Japan. This news will likely stoke a fire underneath other Japanese self-driving car developers, so stay tuned for lots of new developments.
Auto supplier Robert Bosch GmbH will build a 1 billion-euro ($1.1 billion) semiconductor plant, the biggest single investment in its history, as the maker of brakes and engines prepares for a surge in demand for components used in self-driving vehicles.
Tutorials
Robohub showcased some great tutorials last month. Here's one: The Robot Academy is a new learning resource from Professor Peter Corke and the Queensland University of Technology, the team behind the award-winning Introduction to Robotics and Robotic Vision courses. There are over 200 lessons available, all for free. The courses were designed for university undergraduate students but many lessons are suitable for anybody! So get stuck in.
Florian Enner offered this useful tutorial on programming: "Using MATLAB for hardware-in-the-loop prototyping #1 : Message passing systems". Check it out here.
And Ricardo Téllez offered an article on "Teaching ROS quickly to students"—a novel method of teaching to class of students in a rapid time frame.
Enjoy!
Upcoming events for July– August 2017
CIROS: July 5, 2017 — July 8, 2017, Shanghai, China
ASCEND Conference and Expo: July 19, 2017 — July 21, 2017, Portland, OR
RoboCup: July 25, 2017 — July 31, 2017, Nagoya, Japan
Farm Progress Show: August 29, 2017 — August 31, 2017, Decatur, IL
World of Drones Congress (WoDC): August 31, 2017 — September 2, 2017, Brisbane, Australia