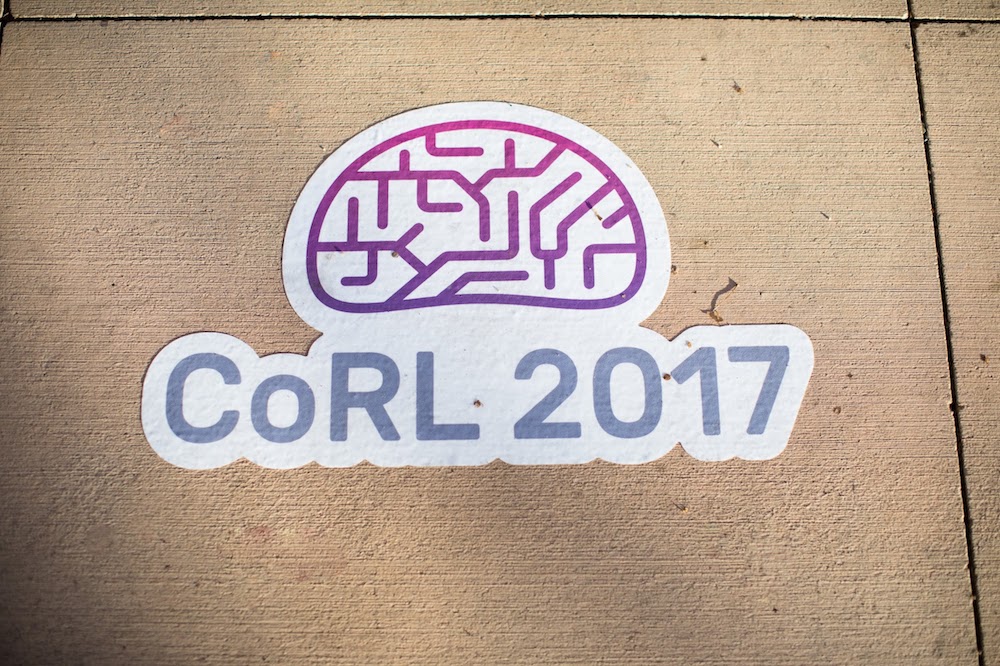 The first International Conference on Robot Learning (CoRL) happened mid-November in Mountain View, California.
You can now watch all the videos online, including talks by J. Andrew Bagnell (CMU), Rodney Brooks (Rethink Robotics, MIT), Anca Dragan (UC Berkeley), Yann LeCun (Facebook, NYU) and Stefanie Tellex (Brown University).
We'll also be posting Robohub Podcast interviews done at the conference – so stay tuned!