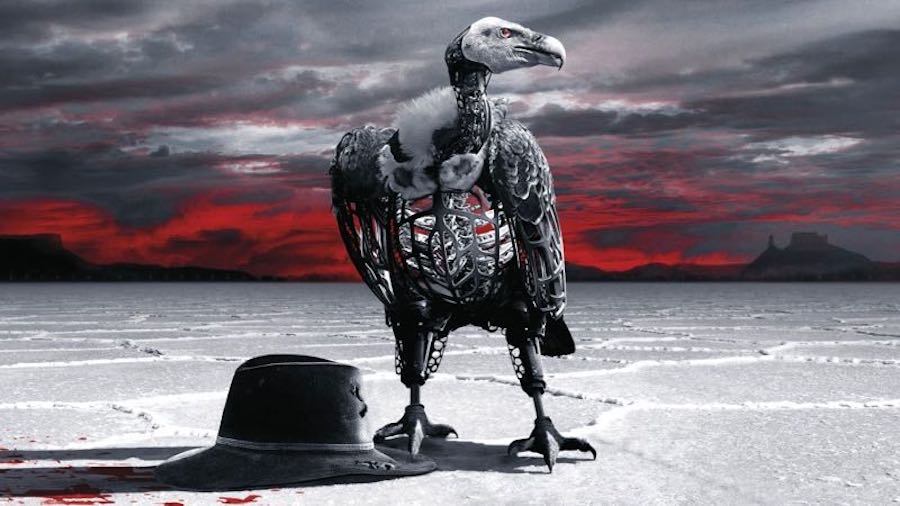 Great news here at Dreaming Robots as we've just been able to confirm with Sky Atlantic and NowTV that we will be live tweeting again each episode of the new series of HBO's completely fantastic Westworld, starting with the Season 2 premiere on 23 April.
We're very keen for the reboot of Westworld, and that we'll be able to bring you commentary on all the action, as we did with Season 1. See, for example, some out Twitter moments collected below.
(We didn't quite manage a superguide for every episode last time; we got them for Episodes 1, 2, 3, and 9, but we'll aim to get every episode covered this time around!)
We hope that everyone will appreciate the extra ideas and content that the Sheffield Robotics team, Tony Prescott and I, can bring to a series already rich in imagination and challenging issues.
Look for our tweets and the other announcements related to Westworld by following @DreamingRobots.
In the meantime, here are some of Dreaming Robots posts from Season 1 of Westworld, to re-kindle your interest and get you ready for Season 2:
The Ford Factor: Mad scientists and corporate villains
The New Westworld: Dehumanising the human; humanising the machine
And of course, the trailer for Season 2 of Westworld: