We'd like to share the video from our 2020 Ada Lovelace Day celebration of Women in Robotics. The speakers were all on this year's list, last year's list, or nominated for next year's list! and they present a range of cutting edge robotics research and commercial products. They are also all representatives of the new organization Black in Robotics which makes this video doubly powerful. Please enjoy the impactful work of:
Dr Ayanna Howard – Chair of Interactive Computing, Georgia Tech
Dr Carlotta Berry – Professor Electrical and Computer Engineering at Rose-Hulman Institute of Technology
Angelique Taylor – PhD student in Health Robotics at UCSD and Research Intern at Facebook
Dr Ariel Anders – roboticist and first technical hire at Robust.AI
Moderated by Jasmine Lawrence – Product Manager at X the Moonshot Factory
Follow them on twitter at @robotsmarts @DRCABerry @Lique_Taylor @Ariel_Anders @EDENsJasmine
Some of the takeaways from the talk were collected by Jasmine Lawrence at the end of the discussion and include the encouragement that you're never too old to start working in robotics. While some of the panelists knew from an early age that robotics was their passion, for others it was a discovery later in life. Particularly as robotics has a fairly small academic footprint, compared to the impact in the world.
We also learned that Dr Ayanna Howard has a book available "Sex, Race and Robots: How to be human in the age of AI"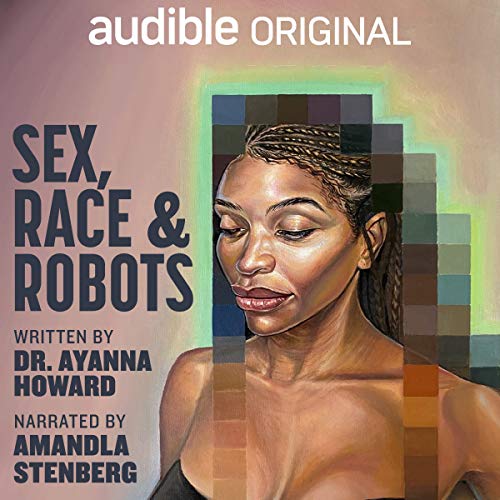 Another insight from the panel was that as the only woman in the room, and often the only person of color too, the pressure was on to be mindful of the impact on communities of new technologies, and to represent a diversity of viewpoints. This knowledge has contributed to these amazing women focusing on robotics projects with significant social impact.
And finally, that contrary to popular opinion, girls and women could be just as competitive as male counterparts and really enjoy the experience of robotics competitions, as long as they were treated with respect. That means letting them build and program, not just manage social media.
You can sign up for Women in Robotics online community here, or the newsletter here. And please enjoy the stories of 2020's "30 women in robotics you need to know about" as well as reading the previous years' lists!