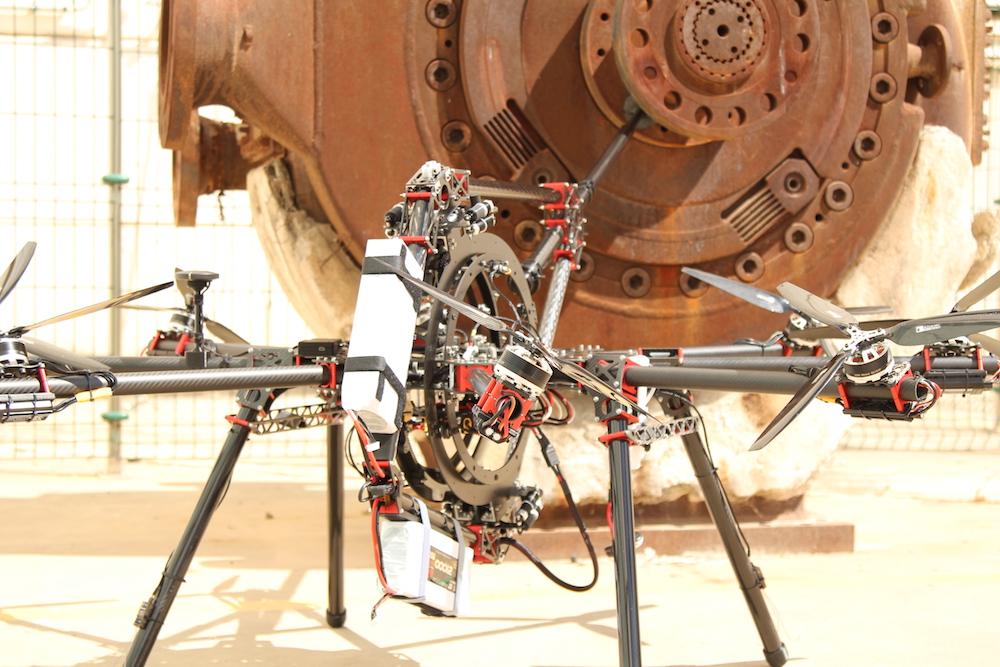 The European project AEROARMS is one of 10 innovations selected to compete for the Innovation Radar Prize in the "Industrial & Enabling Tech" category. AEROARMS is a European project that proposes to develop the first UAV robotic system with multiple arms and advanced manipulation capabilities for industrial inspection and maintenance.
The selected innovation is a torque-free contact device for integration into multi-rotor platforms. This technology was developed by CATEC research center, within the AEROARMS project. It enables drones to perform inspections that require contact, like ultrasonic. This is a major step for drones to not only "see" from the air but also "touch and feel". The drone presents a tilted-rotor configuration that allows very precise movements and a contact device that decouples and dampens external perturbations (wind, external forces while touching) from the aerial platform.
AEROARMS is an ongoing H2020 project with more than 5.7 million euros budget, participants from five countries and nine partners, including the University of Seville, coordinator of AERAORMS, CATEC, the Technical University of Catalonia, the German DLR Institute of Robotics and Mechatronics and the companies TÜV NORD Systems GmbH and Elektra UAS GmbH, the French Centre National De La Recherche Scientifique, the Italian Consorzio C.R.E.A.T.E, and the Swiss companies ALSTOM Inspection Robotics and Sensima Inspection. The project will finish in 2019.