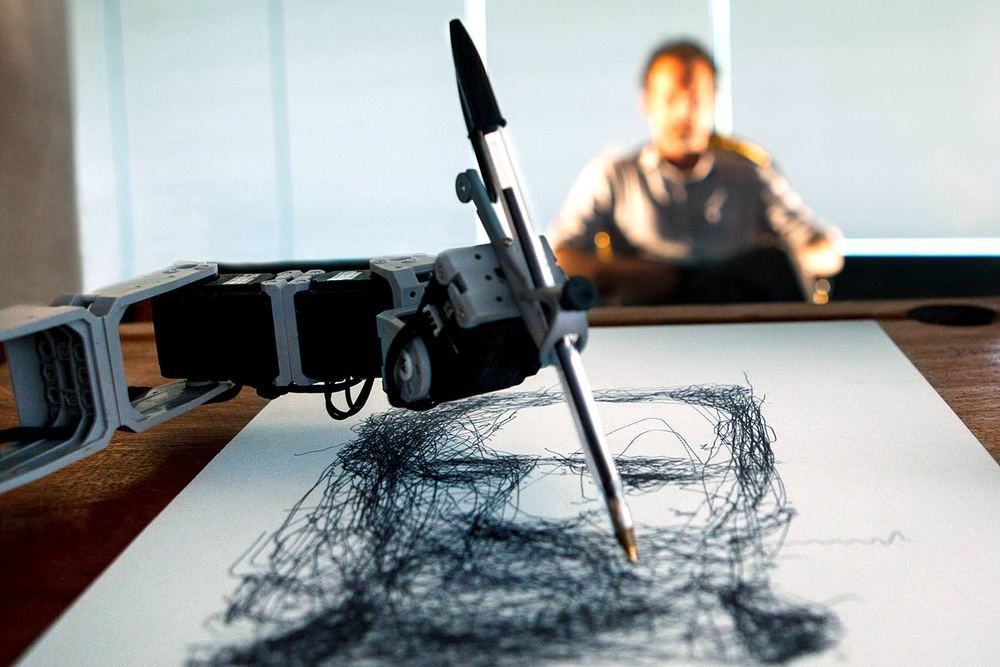 In this episode, Audrow Nash interviews Patrick Tresset, a London based artist, on robots that draw people using a pen and paper in a way that is similar to the drawing process for humans. Tresset discusses his background in painting and programming, how his robot artists work, how he creates an experience for the person being drawn by the robots, about art history with robots, and about his future direction with robot artists.
Patrick Tresset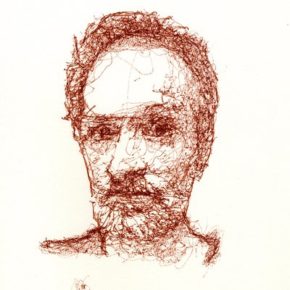 Patrick Tresset is a London based artist who develops and presents theatrical installations with robotic agents as actors which are evocations of humanness. Tresset's installations use computational systems that introduce artistic, expressive and obsessive aspects to robots' behaviour. These systems are influenced by research into human behaviour, more specifically how artists make marks that depict how humans perceive artworks and how humans relate to robots. Tresset  develops robots and autonomous computational systems to produce series of drawings, paintings and animations.
Tresset's work has been exhibited in association with major museums and institutions such as The Pompidou Center, Museum of Israel, Victoria & Albert Museum (London), Museum of Modern and Contemporary Art (Seoul), BOZAR (Brussels), Prada Foundation (Milan) and at events such as Ars Electronica, Update_5, WRO2015, Merge festival.
Links