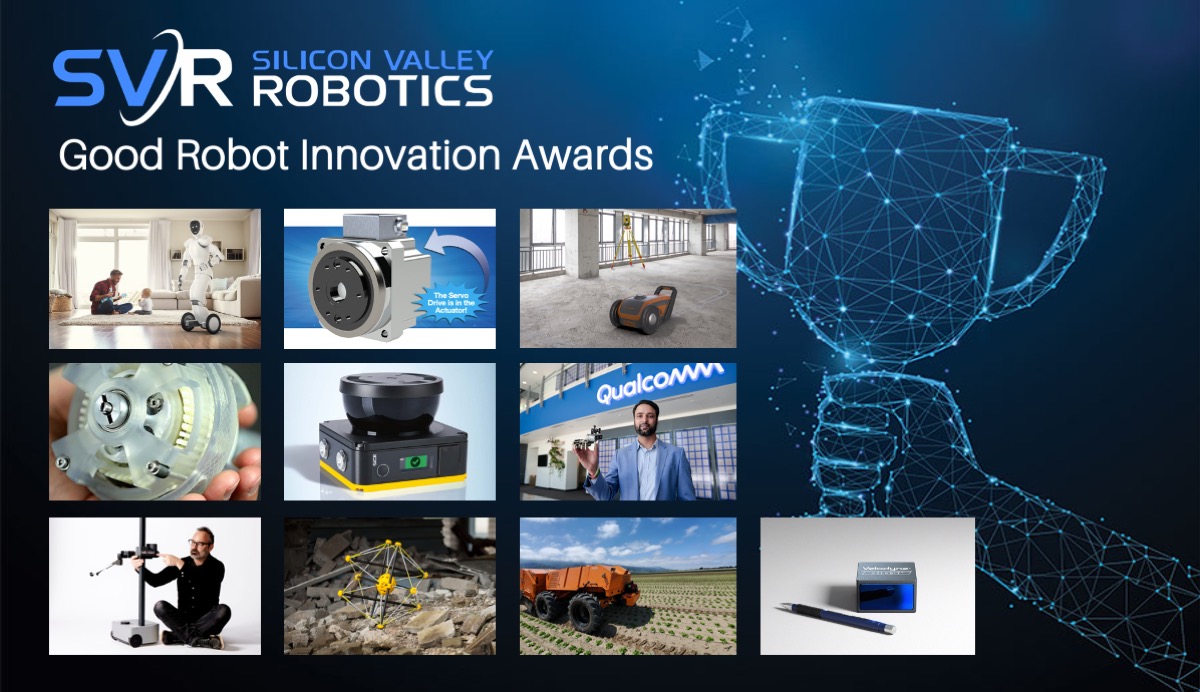 Self-driving vehicles would not be possible without sensors and so it's not surprising to see two small new sensors in the 2020 Silicon Valley Robotics 'Good Robot' Innovation Awards, the Velabit from Velodyne and the nanoScan3 from SICK. We showcase three other innovations in component technology, the FHA-C with Integrated Servo Drive from Harmonic Drive, the radically new Inception Drive from SRI International and Qualcomm's RB5 Processor, all ideal for building robots.
Our other Innovation Awards go to companies with groundbreakingly new robots; from the tensegrity structure of Squishy Robotics, which will help in both space exploration and disaster response on earth, to the Dusty Robotics full scale FieldPrinter for the construction industry, and Titan from FarmWise for agriculture, which was also named one of Time's Best Inventions for 2020. Finally, we're delighted to see innovation in robotics that is affordable and collaborative enough for home robot applications, with Stretch from Hello Robot and Eve from Halodi Robotics.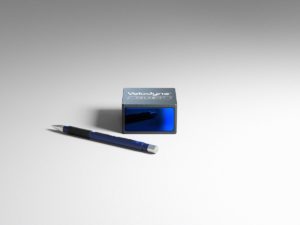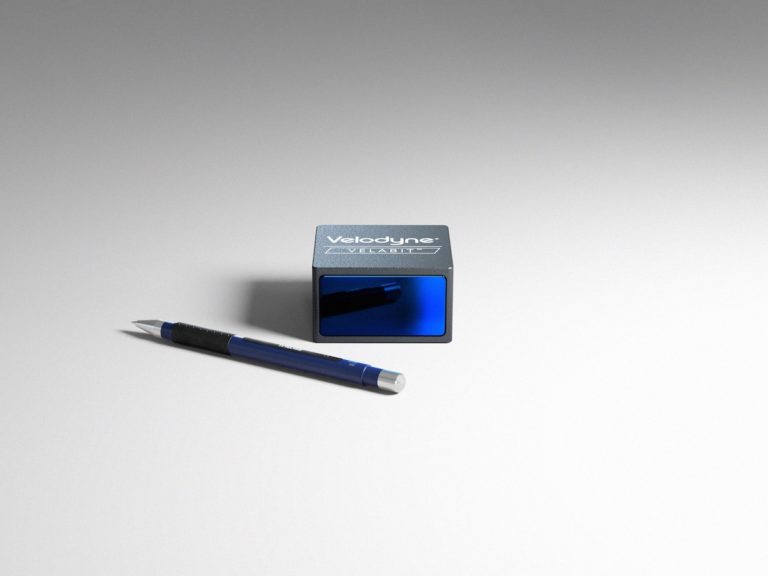 The Velabit, a game-changing lidar sensor, leverages Velodyne's innovative lidar technology and manufacturing partnerships for cost optimization and high-volume production, to make high-quality 3D lidar sensors readily accessible to everyone. The Velabit is smaller than a deck of playing cards, and it shatters the price barrier, costing $100.00 per sensor. The compact, mid-range Velabit is highly configurable for specialized use cases and can be embedded almost anywhere. Gatik and May Mobility are just two of pioneers in autonomous vehicle technology using Velodyne Lidar.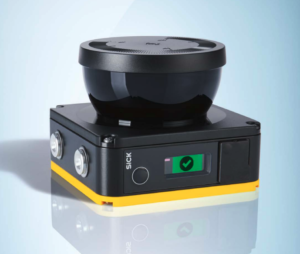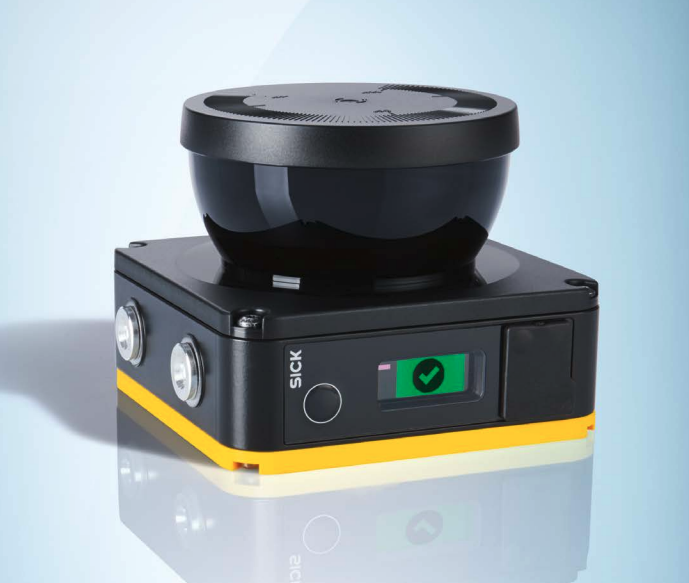 The nanoScan3 from SICK is the world's smallest safety laser scanner and is based on their latest patented Time-Of-Flight technology. Not only does it provide the most robust protection for stationary and mobile robots, but being a LiDAR, it simultaneously supports navigation and other measurement-based applications.
Founded in 1946, SICK sensors help robots make more intelligent decisions and give them the ability to sense objects, the environment, or their own position. SICK, and their west coast distributor EandM, offer solutions for all challenges in the field of robotics: Robot Vision, Safe Robotics, End-of-Arm Tooling, and Position Feedback.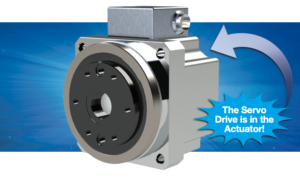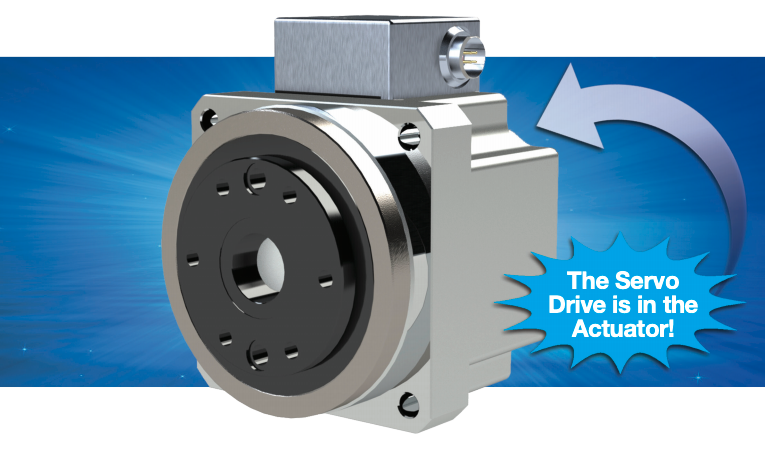 The FHA-C Mini Series from Harmonic Drive is a family of extremely compact actuators that deliver high torque with exceptional accuracy and repeatability. The revolutionary FHA-C with Integrated Servo Drive eliminates the need for an external drive and greatly improves wiring while retaining high-positional accuracy and torsional stiffness in a compact housing. This new mini actuator product is ideal for use in robotics.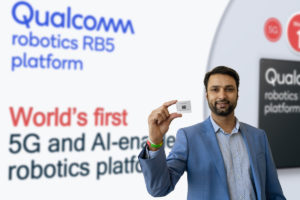 The Qualcomm Robotics RB5 Platform supports the development of the next generation of high-compute, AI-enabled, low power robots and drones for the consumer, enterprise, defense, industrial and professional service sectors that can be connected by 5G. The QRB5165 processor, customized for robotics applications, offers a powerful heterogeneous computing architecture coupled with the leading 5th generation Qualcomm® Artificial Intelligence (AI) Engine delivering 15 Trillion Operations Per Second (TOPS) of AI performance. It's designed to achieve peak performance while being able to also support small battery-operated robots with challenging power and thermal dissipation requirements. The platform offers support for Linux, Ubuntu and Robot Operating System (ROS) 2, as well as pre-integrated drivers for various cameras, sensors and connectivity.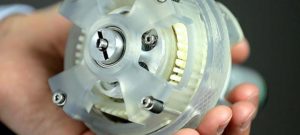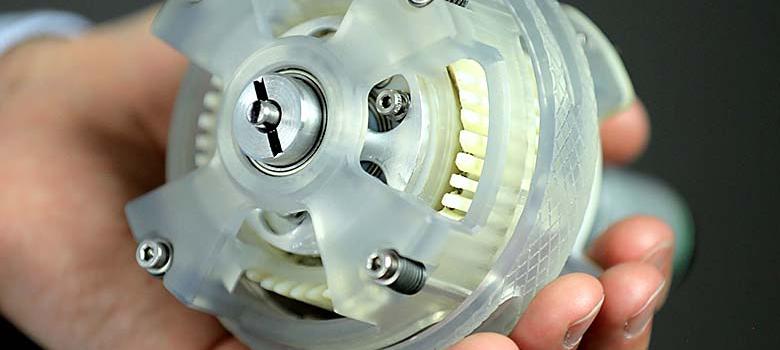 The latest breakthrough from SRI Robotics is a novel ultra-compact, infinitely variable transmission that is an order of magnitude smaller and lighter than existing technologies. The Inception Drive is a new transmission that can reverse the direction of the output relative to input without clutches or extra stages, dramatically increasing total system efficiency in applications including robotics, transportation, and heavy industry.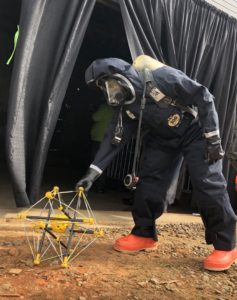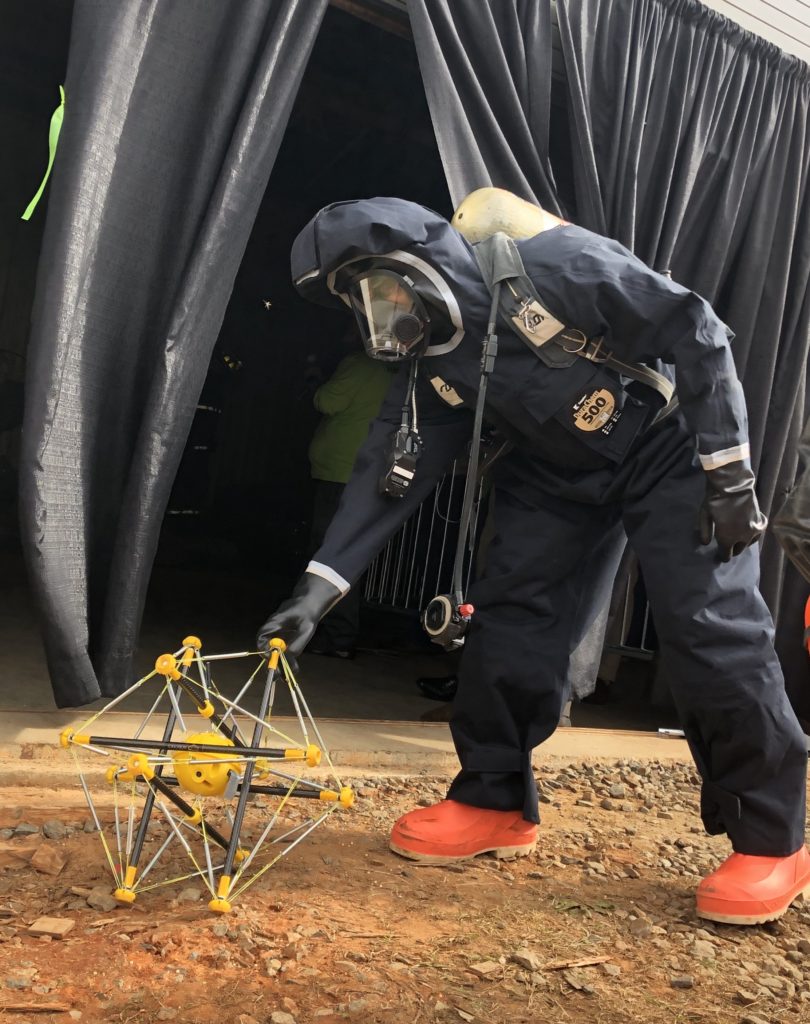 Squishy Robotics' rapidly deployable, air-droppable, mobile sensor robots provide lifesaving, cost-saving information in real time, enabling faster, better-informed data-driven decisions. The company's robots provide first responders with location and chemical sensor data as well as the visual information needed to safely plan a mitigation response, all from a safe distance away from the "hot zones." The scalable and reconfigurable robots can carry customized, third-party equipment (e.g., COTS sensors, emergency medical aid supplies, or specialized radio components) in a variety of deployment scenarios.
The company's first target market is the HazMat and CBRNE (chemical, biological, radiological, nuclear, and explosive) response market, enabling lifesaving maneuvers and securing the safety of first responders by providing situational awareness and sensor data in uncharted terrains. The robots can be quickly deployed by ground or be dropped from drones or other aerial vehicles and then be used in a variety of ways, including remote monitoring, disaster response, and rescue assistance. A spin-off of prior work with NASA on robots for space exploration, the company's Stationary Robot has been successfully dropped from airplanes from heights of up to 1,000 ft; the company's Mobile Robot can traverse rugged and uneven territory.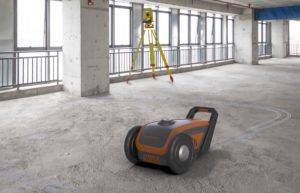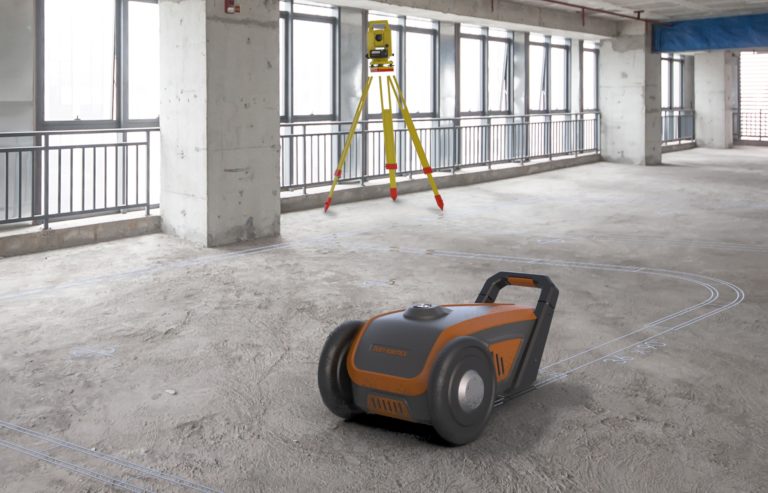 Dusty Robotics develops innovative robotics technology that power the creation of high-accuracy mobile printers for the construction industry. Dusty's novel robotics algorithms enable the system to achieve 1-millimeter precision printing construction layout on concrete decks, which is a breakthrough in the industry.
Construction industry veterans who are normally skeptical about new innovations have all embraced Dusty's FieldPrinter as the solution to critical problems in the industry. Layout today involves a number of manual steps, each of which has the potential to introduce errors into the process. Errors increase building cost and delay time to completion. Dusty's robotic layout printer automates the BIM->field workflow and is poised to be the first widely adopted robotic technology in the field across the construction industry.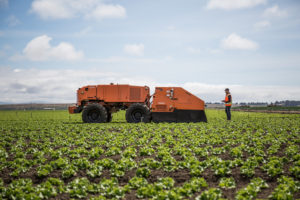 For vegetable growers who face increased growing costs and new environmental and regulatory pressures, the FarmWise suite of data-driven services harnesses plant-level data to drive precise field actions in order to streamline farm operations and increase food production efficiency.
Titan FT-35, the automated weeding robot from FarmWise Labs, has just been named one of Time Magazine's 'Best Inventions of 2020'. Titan consists of a driverless tractor and a smart implement that uses deep learning to detect crops from weeds and mechanically removes weeds from farmers' fields. Thanks to the trust and collaborative effort of visionary growers, the FarmWise idea of a machine that could kill weeds without using chemicals went from a proof-of-concept to a commercialized product.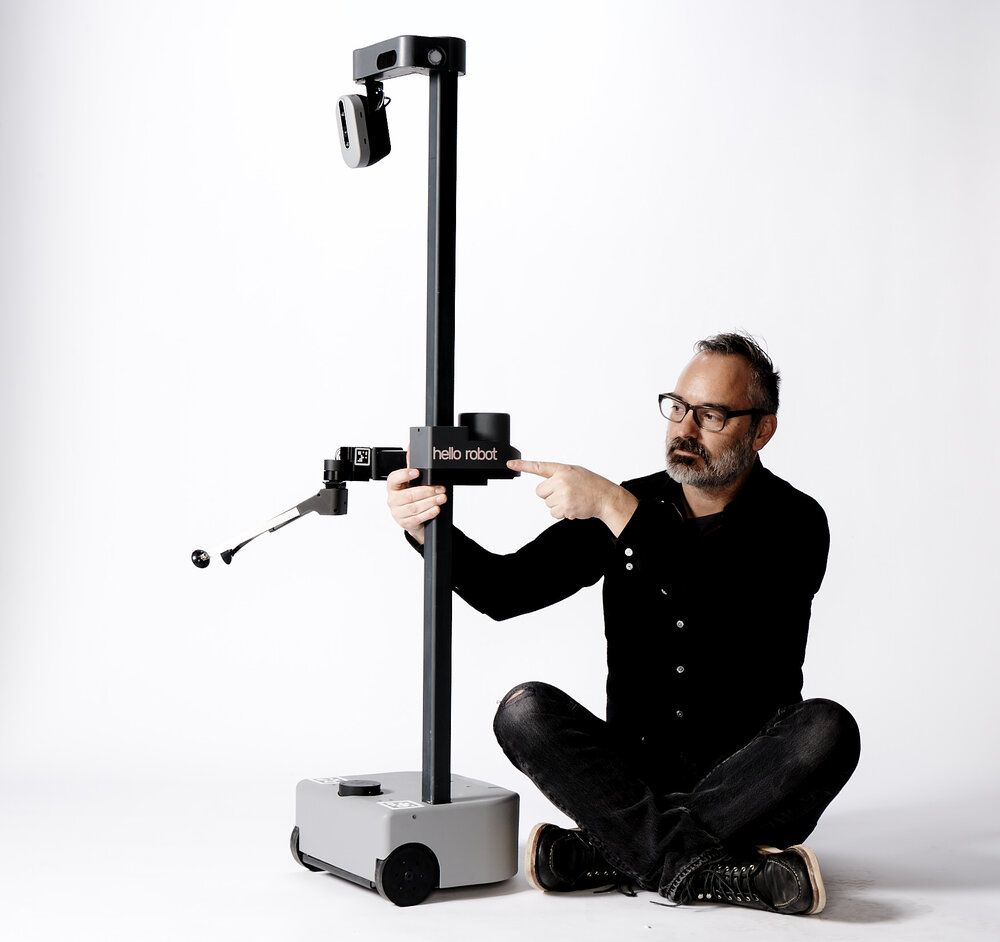 Hello Robot has reinvented the mobile manipulator. In July 2020 they launched Stretch, the first capable, portable, and affordable mobile manipulator designed specifically to assist people in the home and workplace. At a fraction the cost, size, and weight of previous capable mobile manipulators, Stretch's novel design is a game changer.
Stretch has a low mass, contact-sensitive body with a compact footprint and slender telescopic manipulator, so that it weighs only 51lb. Stretch is ready for autonomous operation as well as teleoperation, with Python interfaces, ROS integration and open source code. In the future, mobile manipulators will enhance the lives of older adults, people with disabilities, and caregivers. Hello Robot is working to build a bridge to this future.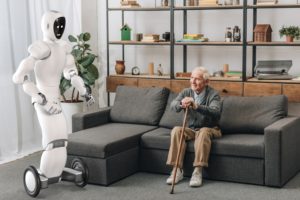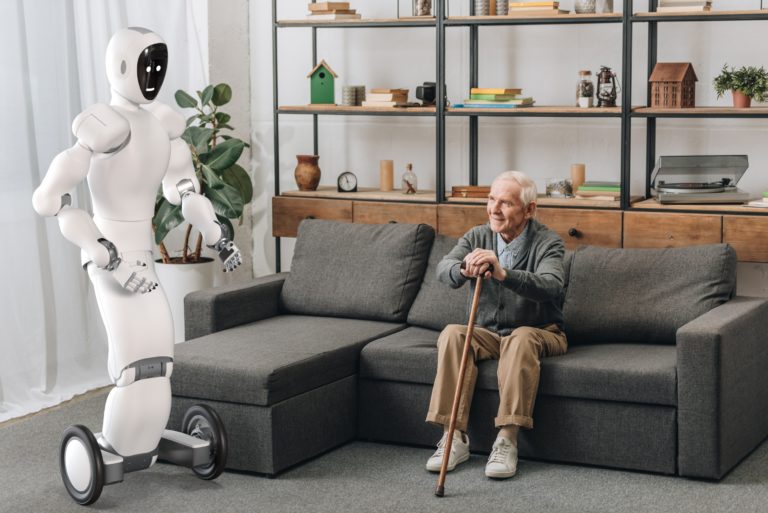 Halodi Robotics has developed the EVE humanoid robot platform using its patented REVO1 actuators to enable truly capable and safe humanoid robots. The robots have been commercialized, and the first commercial customer pilots are being planned for next year in security, health care and retail.
By developing a new actuator and differential rope based transmission systems, the company has overcome many of the obstacles preventing the development of capable and safe robots. Impact energies of less than a thousandth of comparable systems means that the system can be inherently safe around humans and in human environments.
Halodi Robotics is using the EVE platform to pilot humanoid robotics into new areas while their next generation robot Sarah is being developed for 2022 launch.
You can see the full list of our Good Robot Awards in Innovation, Vision, Commercialization and our Community Champions here at https://svrobo.org/awards and we'll be sharing articles about each category of award winners throughout the week.