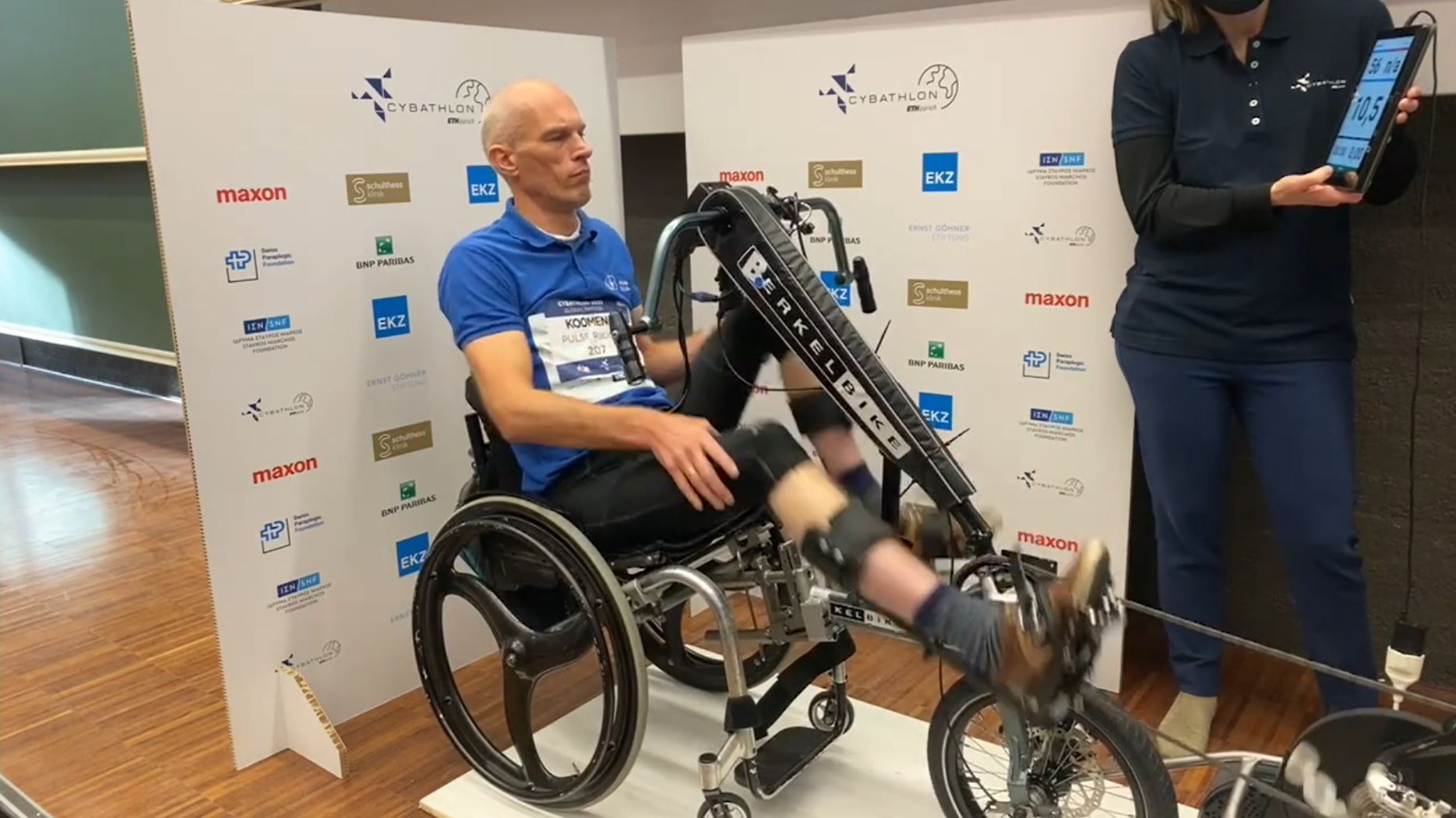 In continuation to this series of CYBATHLON 2020 winners, today we feature the victory of PULSE Racing from VU University Amsterdam. We also had the chance to interview them (see the end of this post).
In this race, pilots with paraplegia from nine teams competed against each other using a recumbent bicycle that they could pedal with the help of functional electrical stimulation (FES) of their leg muscles. As the organizers of CYBATHLON describe, "FES is a technique that allows paralysed muscles to move again. By placing electrodes on the skin or implanting them, currents are applied to the muscles, making them contract. Thus, a person whose nerves from the brain to the leg muscles are disconnected due to a spinal cord injury (SCI) can use an intelligent control device to initiate a movement, e.g. stepping on a bike pedal. New types of electrodes and an exact control of the currents make it possible to maximise the pedal force with each rotation while avoiding early muscle fatigue." Pilots had 8 minutes to complete 1200m on their static recumbent bike.

Five out of the nine teams finished the 1200m race. Therefore, the podium was decided based on finishing time, with pilot Sander Koomen from the winning team PULSE Racing (The Netherlands) completing the distance in 2 minutes and 40 seconds (that's an average speed of 27km/h). The silver medal went to team ImperialBerkel (UK & The Netherlands) with pilot Johnny Beer, who made a time of 2 minutes and 59 seconds. Finally, team Cleveland (US) with pilot Mark Steven Muhn won the bronze medal with a finishing time of 3 minutes and 13 seconds. You can watch a summary of the top 4 races in the video below.
You can also see the results from the rest of the teams in this discipline here, or watch the recorded livestreams of both days on their website.
Interview to PULSE Racing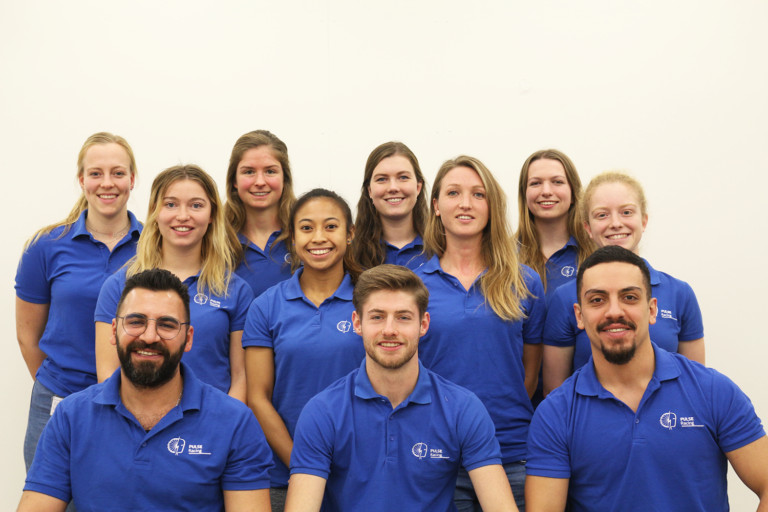 D. C. Z.: What does it mean for your team to have won in your CYBATHLON category?
P.R.: We saw this as a good reflection of where we stand as a team. The result was unexpected, because sometimes it is hard to see results during training. By winning the Cybathlon, our uncertainties about our developments vanished. The golden medal emphasizes our strength and motivation as a student team. Our dream, winning the Cybathlon on the first attempt, came true. We are thankful that the Cybathlon gave us the opportunity to participate, which helped us to gain publicity.
D. C. Z.: And what does it mean for people with disabilities?
P.R.: It means that with joining our team, people with a disability are able to keep developing their bodies and mind, according to a training scheme. This improves mental well-being and health. Besides that they can still be part of the society, and become more confident.
D. C. Z.: What are still your challenges?
P.R.: In the coming years we want to focus more on the mechanics of the bike, to see if we can make some improvements. And it would be great if this form of exercise is accessible for more people with a spinal cord injury. For that it is important that more people are aware of the possibilities of Functional Electrostimulation (FES).
You can follow team updates on Instragram (#pulse.racingnl) and Facebook/LinkedIN (#pulseracing).