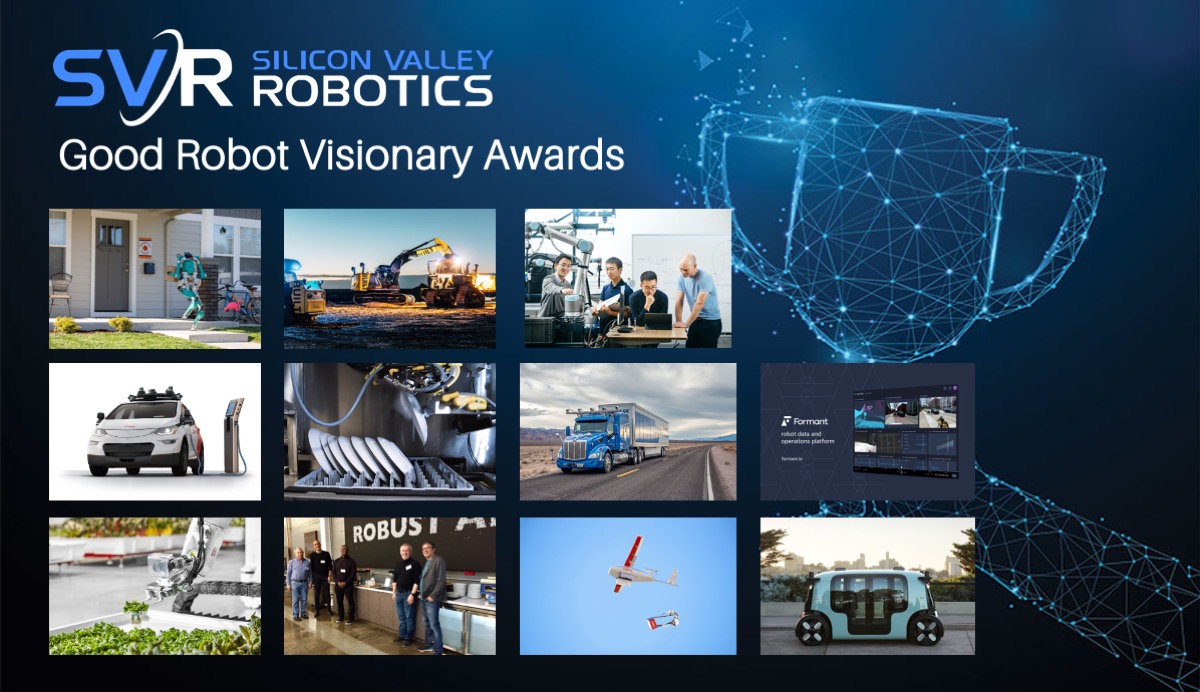 These Visionary companies have a big idea and are well on their way to achieving it, although it isn't always an easy road for any really innovative technology. In the case of Cruise, that meant testing self driving vehicles on the streets of San Francisco, one of the hardest driving environments in the world. Some of our Visionary Awards go to companies who are opening up new market applications for robotics, such as Built Robotics in construction, Dishcraft in food services, Embark in self-driving trucks, Iron Ox in urban agriculture and Zipline in drone delivery. Some are building tools or platforms that the entire robotics industry can benefit from, such as Agility Robotics, Covariant, Formant, RobustAI and Zoox. The companies in our Good Robot Awards also show that 'technologies built for us, have to be built by us'.
---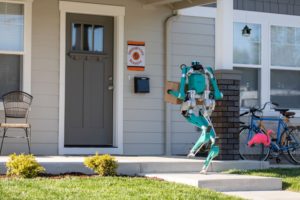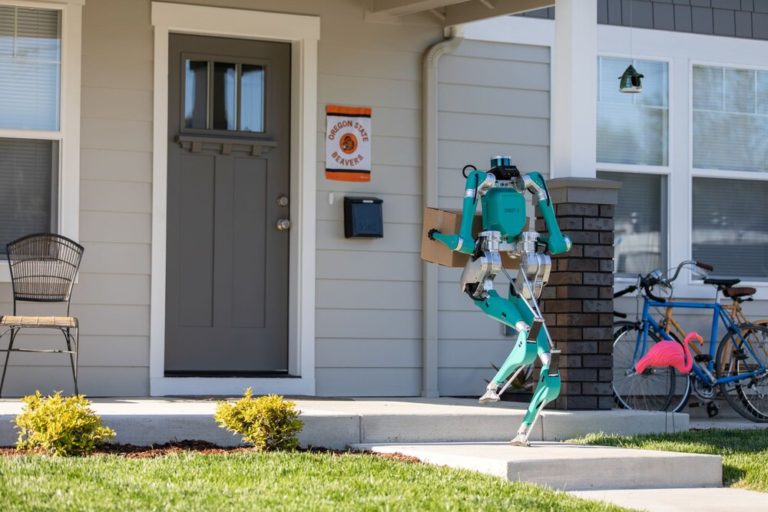 Agility Robotics builds robots that go where people go, to do pragmatically useful work in human environments.  Digit, Agility Robotics' humanoid robot with both mobility and manipulation capabilities, is commercially available and has been shipping to customers since July 2020. Digit builds on two decades of research and development from the team on human-like dynamic mobility and manipulation, and can handle unstructured indoor and outdoor terrain. Digit is versatile and can do  a range of different jobs that have been designed around a human form factor.
In October 2020, Agility Robotics closed a $20 million Series A round led by DCVC and Playground Global, bringing their total funds raised to $29 million. The investment enables the company to meet the demand from logistics providers, e-commerce retailers and others for robots that can work alongside humans to automate repetitive, physically demanding or dangerous work safely and scalably, even in the majority of spaces that are not purpose-built for automation.
---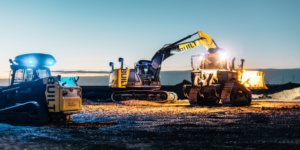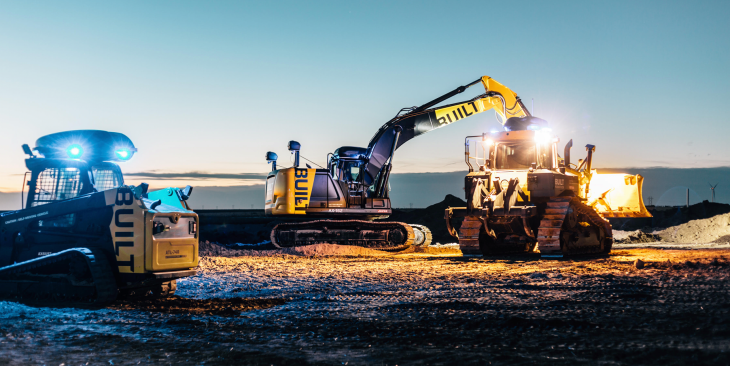 Built Robotics transforms heavy equipment for the $1 trillion earthmoving industry into autonomous robots using its proprietary AI Guidance Systems. Built Robotics combines sensors such as GPS, cameras, and IMUs with advanced software, and the systems can be installed on standard equipment from any manufacturer. The technology allows equipment operators to oversee a fleet of vehicles working autonomously in parallel.
Built Robotics is backed by some of the top investors in Silicon Valley — including Founders Fund, NEA, and Next47 — and has raised over $48M to date. They have targeted markets in which they can have a big impact, such as earthmoving, clean energy, gas pipelines, trenching, and new housing developments. Built Robotics has partnered with one of the largest labor unions in North America, the IUOE, to help train and develop the next generation of equipment operator.
"At the end of the day, robots are just tools in the hands of skilled operators, and we believe that the best-trained workers equipped with our technology will fundamentally change the future of construction," said Noah Ready-Campbell, CEO of Built Robotics. "Together we can build and maintain the critical infrastructure our country needs."
---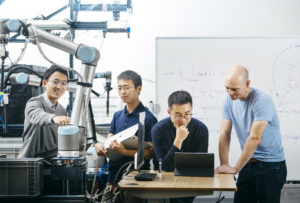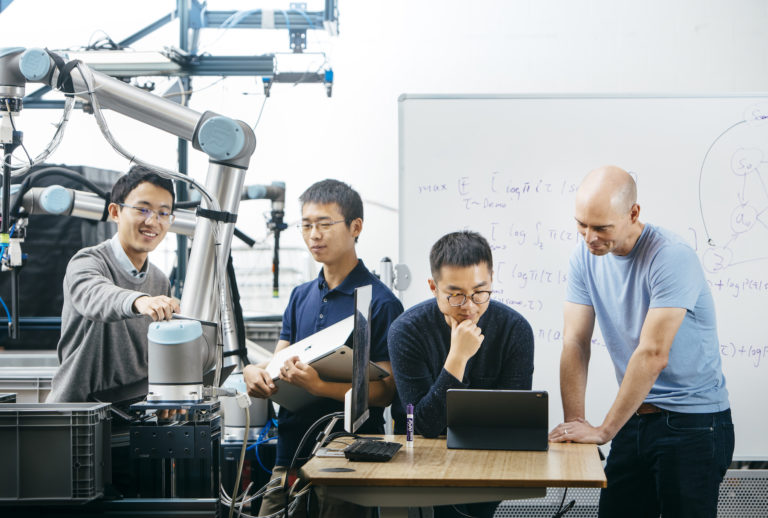 Covariant is building the Covariant Brain, a universal AI to give robots the ability to see, reason and act on the world around them. Bringing practical AI Robotics into the physical world is hard. It involves giving robots a level of autonomy that requires breakthroughs in AI research. That's why Covariant assembled a team that has published cutting-edge research papers at the top AI conferences and journals, with more than 50,000 collective citations. In addition to their research, they've also brought together a world-class engineering team to create new types of highly robust, reliable and performant cyber-physical systems.
Instead of learning to master specific tasks separately, Covariant robots learn general abilities such as robust 3D perception, physical affordances of objects, few-shot learning and real-time motion planning. This allows them to adapt to new tasks just like people do — by breaking down complex tasks into simple steps and applying general skills to complete them. In 2020, Covariant raised a $40 million Series B round from investors such as Index Ventures, Lux Capital and Baidu Ventures, bringing their total funding to $67 million. They've also developed partnerships with logistics and robotics companies such as Knapp Ag. and ABB, showcasing successful order pick rates at faster than human speeds.
---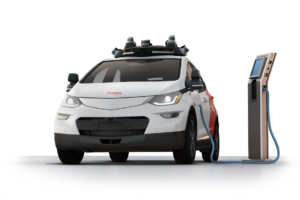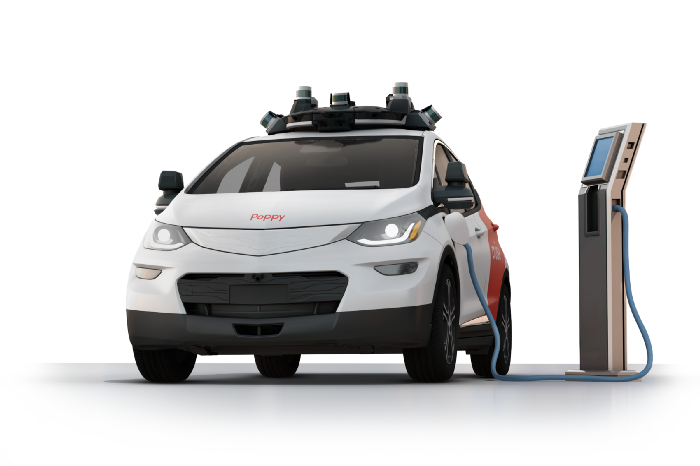 Self driving technology, the integration of robotics, AI and simulation, is the hardest engineering challenge of our generation. So it's only fitting that Cruise autonomous vehicles are on the road in San Francisco navigating some of the most challenging and unpredictable driving environments, because the best way to bring self-driving technology to the world is to expose it to the same unique and complex traffic scenarios human drivers face every day.
Cruise became the industry's first unicorn when GM acquired the company in 2016. Cruise is building the world's most advanced all-electric, self-driving vehicles to safely connect people with the places, things, and experiences they care about. And in the first three months of the COVID-19 pandemic, Cruise delivered more than 125,000 contactless deliveries of groceries and meals to San Francisco's most vulnerable underserved populations. And as of December 4, Cruise has started driverless testing in San Francisco. You can see the video here:
---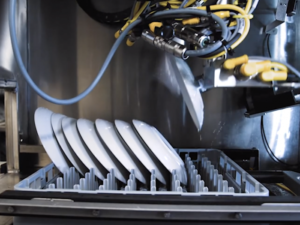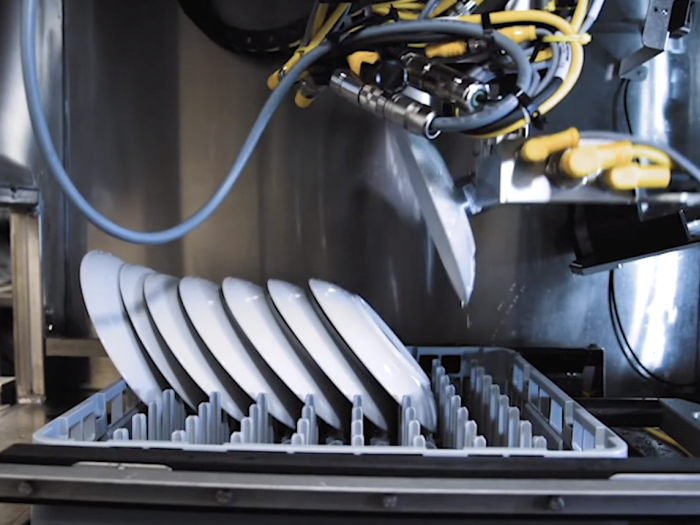 Dishcraft's mission is to create happy, productive, sustainable workplaces by making automation accessible to food service operations. Dishcraft Daily® delivers a full-service clean-dish 'dishwashing as a service' every day to dining operations in business, education, and healthcare, providing measurable environmental benefits compared to using disposable wares.
Dishcraft provides environmental and financial efficiencies for both dine-in and to-go businesses once you calculate the hidden costs of normal restaurant or food service operation. Dishcraft has raised over $25 million from investors including Baseline Ventures, First Round Capital, and Lemnos. The company's dishwashing as a service is now being used by dozens of companies, including hospitals, around the Bay Area. Since the advent of COVID-19, there's been an increased demand for food safe and sterile processes in the food service industry.
---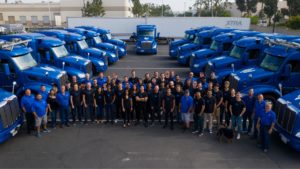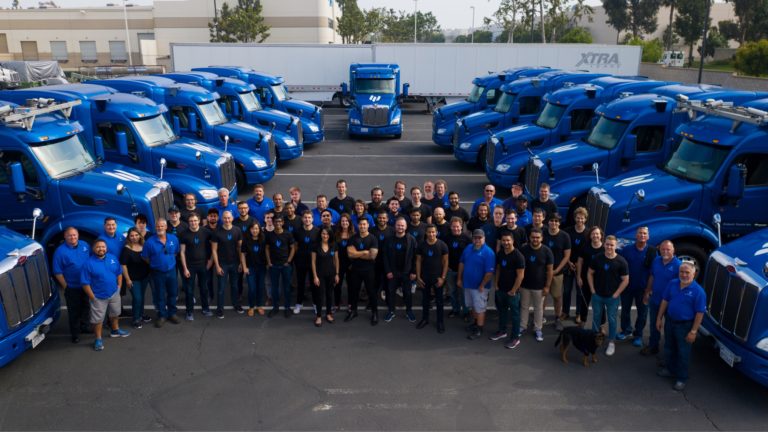 Embark technology is already moving freight for five Fortune 500 companies in the southwest U.S. By moving real freight through our purpose-built transfer hubs, we are setting a new standard for how driverless trucks will move freight in the future. Embark has compiled many firsts for automated trucks, including driving across the country, operating in rain and fog, and navigating between transfer hubs. Embark is advancing the state of the art in automated trucks and bringing safe, efficient commercial transport closer every day.
Started as University of Waterloo startup, then at YCombinator, Embark has raised more than $117 million with top investors like DCVC and Sequoia Capital. Embark is assembling a world-class group of engineers from companies like Tesla, Google, Audi and NASA with a professional operations team that averages over a million miles per driver, with the goal of developing a system tailored to the demands of real world trucking.
---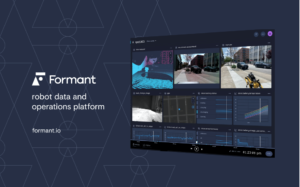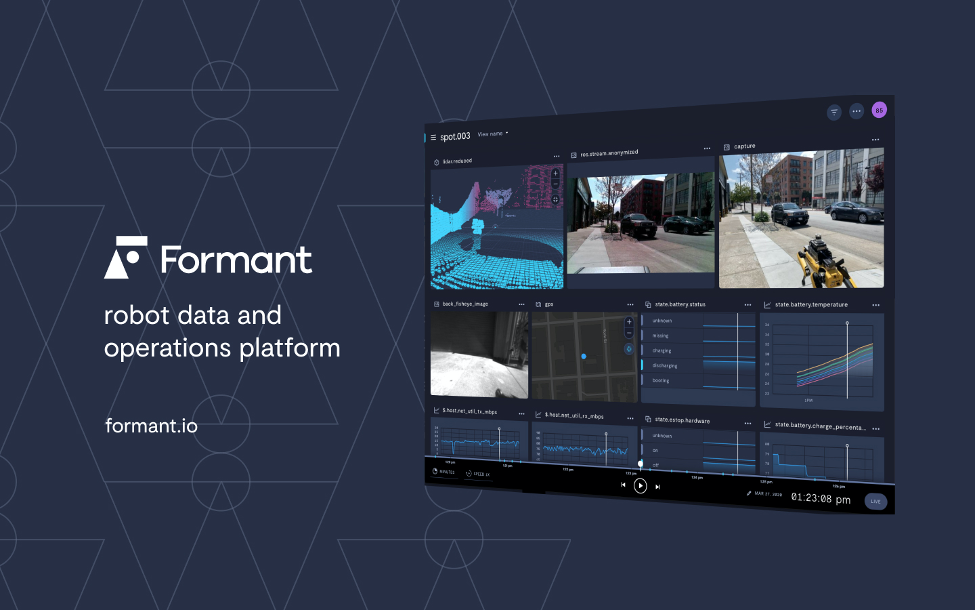 Autonomous robots are awesome, but if you want to run a business with them, you'll need a robust operations platform that connects people, processes, sensors and robots, and provides fleet-wide management, control, and analytics at scale. That is where Formant comes in.
Formant bridges the gap between autonomous systems and the people running them. Our robot data and operations platform provides organizations with a command center that can be used to operate, observe, and analyze the performance of a growing fleet of heterogeneous robots. Empowering customers to deploy faster, scale while reducing overhead, and maximize the value of autonomous robots and the data they collect.
So far in 2020, Formant's robot data and operations platform is supporting dozens of different customers with a multitude of robot types and is deployed on thousands of autonomous devices worldwide. Formant's customers span robot manufacturers, robot-as-a-service providers, and enterprises with robotic installations and represent a variety of industries, from energy to agriculture to warehouse automation.
---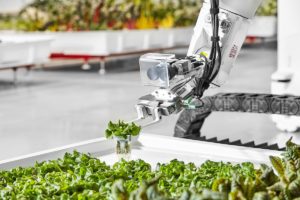 Iron Ox is an operator of autonomous robotic greenhouses used to grow fresh and pesticide-free farm products that are accessible everywhere. It leverages plant science, machine learning, and robotics to increase the availability, quality, and flavor of leafy greens and culinary herbs that enable consumers to access naturally grown and chemical-free farm products.
Iron Ox is reimagining the modern farm, utilizing robotics and AI to grow fresh, consistent, and responsibly farmed produce for everyone. From the development of multiple robot platforms to their own custom hydroponic, seeding, and harvesting systems, Iron Ox is taking a system-level approach to creating the ideal farm. The company's experienced team of growers, plant scientists, software engineers, and hardware engineers are passionate about bringing forward this new wave of technology to grow local, affordable fresh produce.
---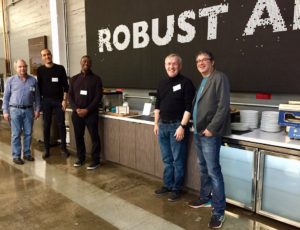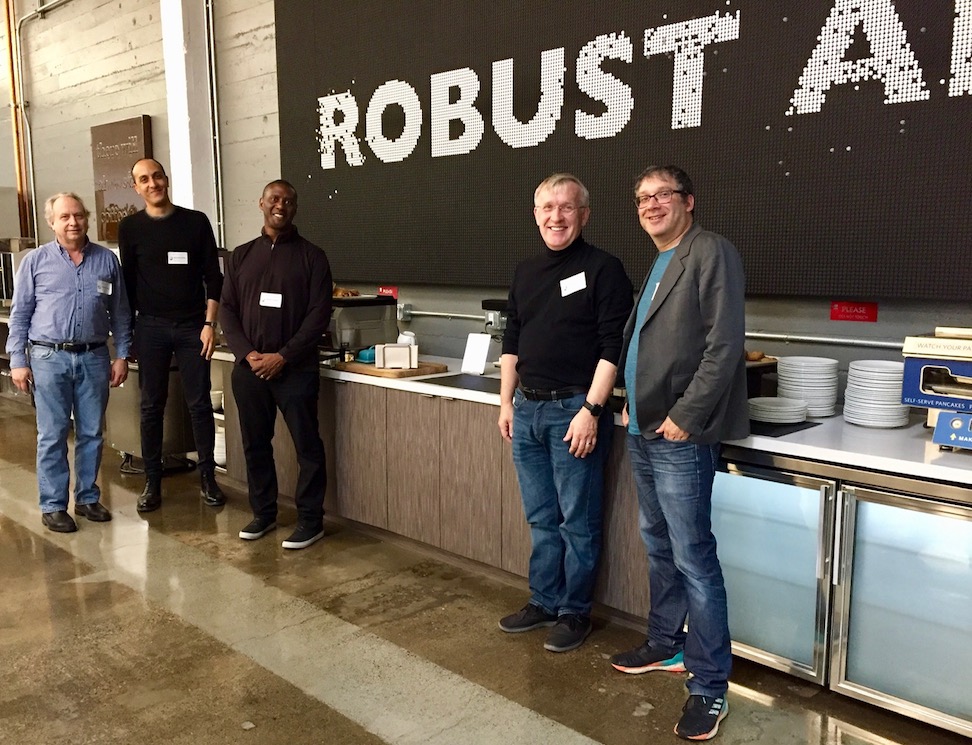 Robust.AI is building the world's first industrial grade cognitive engine, with a stellar team that's attracted $22.5 million in seed and Series A funding from Jazz Ventures, Playground Global, Fontinalis, Liquid 2, Mark Leslie and Jaan Tallis. Robust's stated mission is to overhaul the software stack that runs many of existing robots, in order to make them function better in complex environments and be safer for operation around humans.
The all-star team of founders are Gary Marcus and Rodney Brooks, both pioneers in AI and robotics, Mohamed Amer from SRI International, Anthony Jules from Formant and Redwood Robotics, and Henrik Christensen author of the US National Robotics Roadmaps.
"Finding market fit is as important in robots and AI systems as any other product," Brooks said in a statement. "We are building something we believe most robotics companies will find irresistible, taking solutions from single-purpose tools that today function in defined environments, to highly useful systems that can work within our world and all its intricacies."
---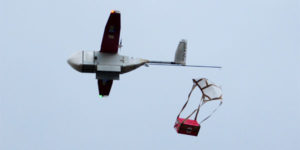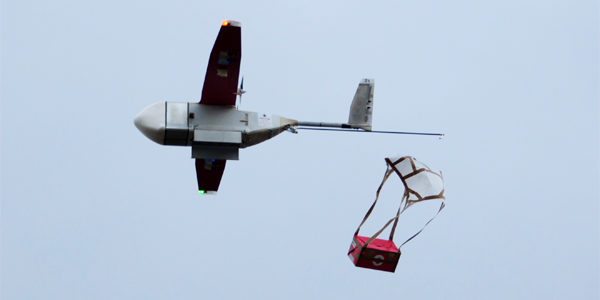 Zipline is a California-based automated logistics company that designs, manufactures, and operates drones to deliver vital medical products. Zipline's mission is to provide every human on Earth with instant access to vital medical supplies. In 2014, Zipline started flying medical supplies in Africa, and has gone on to fly more than 39,000 deliveries worldwide and raise over $233 million in funding.
Zipline has built the world's fastest and most reliable delivery drone, the world's largest autonomous logistics network, and a truly amazing team. Zipline designs and tests its technology in Half Moon Bay, California. The company assembles the drones and the technology that powers its distribution centers in South San Francisco. Zipline performs extensive flight testing in Davis, California, and operates distribution centers around the planet with teams of local operators.
---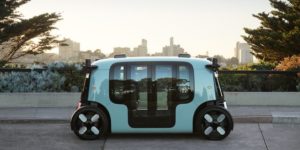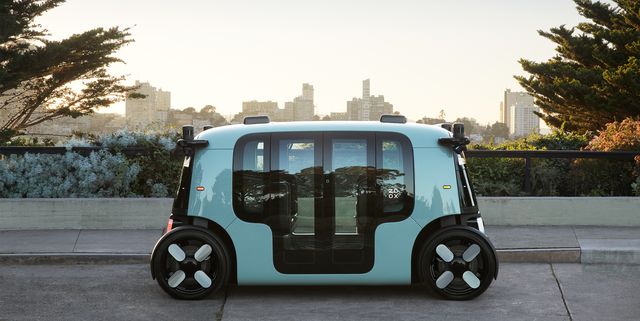 Zoox is working on the full stack for Robo-taxis, providing mobility-as-a-service. Operating at the intersection of design, computer science, and electro-mechanical engineering, Zoox is a multidisciplinary team working to imagine and build an advanced mobility experience that will support the future needs of urban mobility for both people and the environment.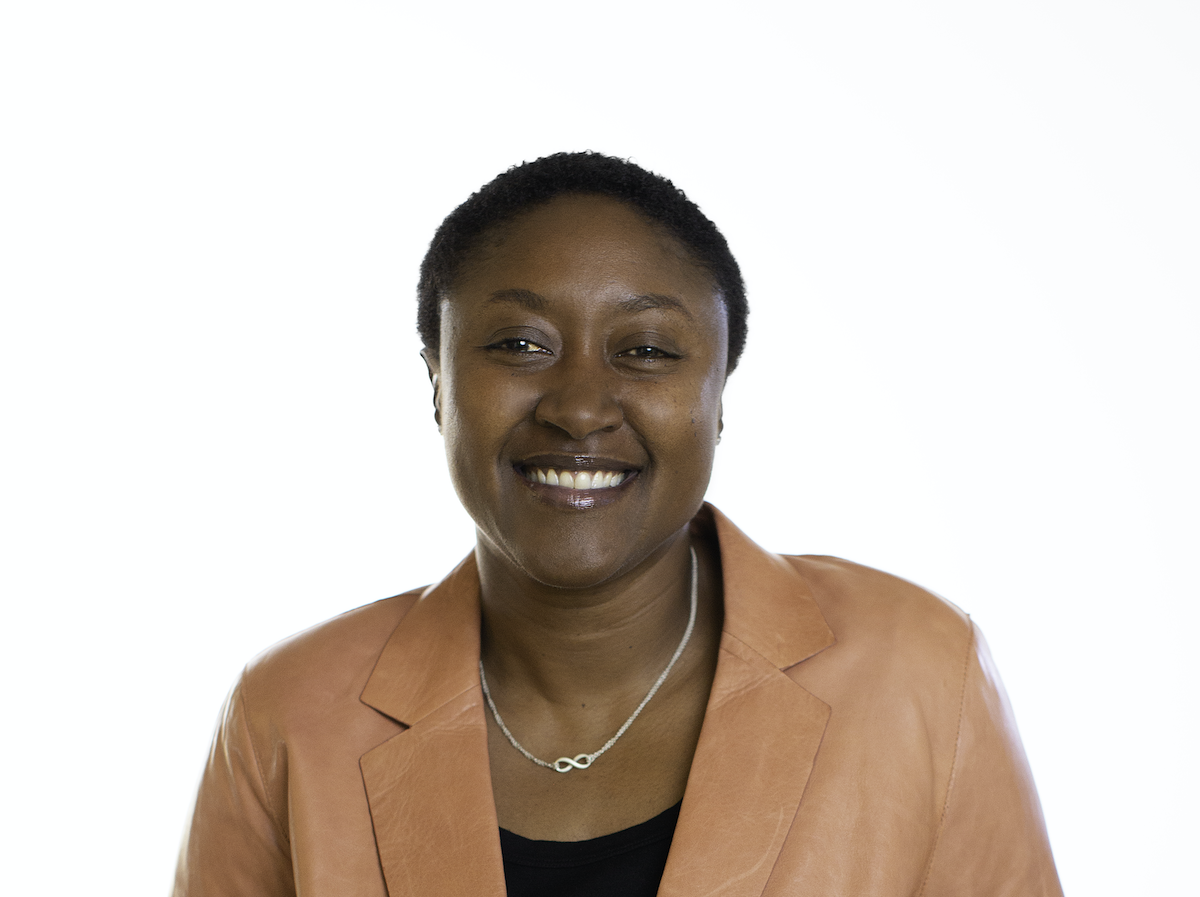 In December 2018, Zoox became the first company to gain approval for providing self-driving transport services to the public in California. In January 2019, Zoox appointed a new CEO, Aicha Evans, who was previously the Chief Strategy Officer at Intel and became the first African-American CEO of a $1B company. Zoox had raised a total of $1B in funding over 6 rounds and on June 26, 2020, Amazon and Zoox signed a "definitive merger agreement" under which Amazon will acquire Zoox for over $1.2 billion. Zoox's ground-up technology, which includes developing zero-emission vehicles built specifically for autonomous use, could be used to augment Amazon's logistics operations.
---
You can see the full list of our Good Robot Awards in Innovation, Vision, Commercialization and our Community Champions here at https://svrobo.org/awards and we'll be sharing articles about each category of award winners throughout the week.